Family Fun At The Crocker Museum Of Art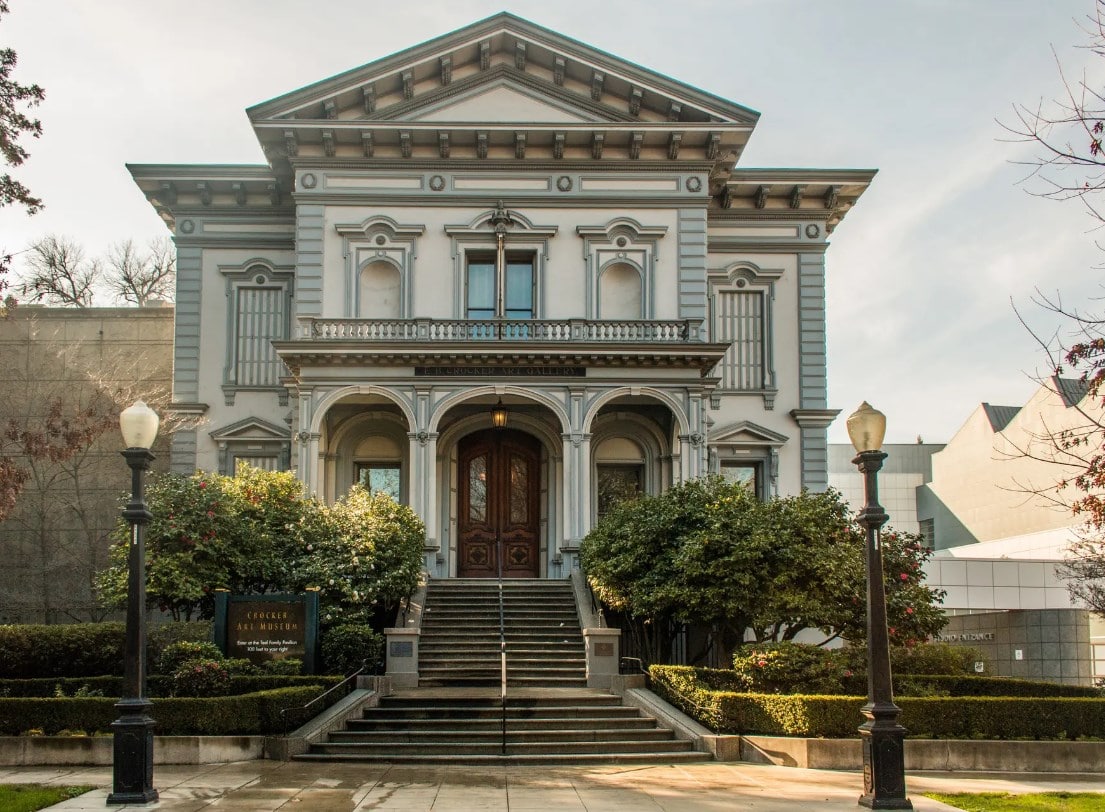 Finding ways to engage children in the world of art seems like an easy task. After all, they are imaginative, love colors, and are easily excited by visual stimulation. Right now, the Crocker Museum of Art has a slew of exhibits that are engaging for children of all ages. The museum is the perfect place to visit on the weekends to get out of the house and see some fantastic works that are on display. While the exhibits are great for children, it won't be boring for adults. Several attractions will get adults excited about the art as well including drawings from the Masters of Venice Collection.
Kids will love to explore TOT Land at the Crocker Art Museum. They have several different areas for children to get up and move around and let their imaginations run wild. Tot Land features an exhibit where children can climb aboard a boat, and use their imagination and world of pretend to picture sailing the open seas. They will be able to get creative with hands-on activities because they can explore this lifesize boat.
Fun for the whole family can be had during the Kit N Kaboodle art installation. This collection features vintage toys that have been collected for over 47 years. This art spot also features paintings that have a significant texture that is utterly mesmerizing to children and adults.
The Crocker Museum of Art's exhibits do change, so if you want to get in on the fun, you will have to head on over before these are gone. The museum has new exhibits already planned for the future and includes collections from Wendy Willrich and Cyrus Tilton. Another exciting presentation that will be featured soon is the American artist Faith Ringgold whose works of storytelling on a quilt are beautiful. Her exhibit will be a can't miss the visit to the Crocker Museum of Art for adults.
The Crocker Art Museum is renowned for its display of California artwork including paintings and European drawings. If you are looking for mesmerizing artwork in the area and something to do in Sacramento that is fun for the family and will draw everyone in, the Crocker Museum of Art is the place to go.
See directions here:
Crocker Art Museum
216 O St, Sacramento, CA 95814, USA
Take US-50 E to Howe Ave. Take exit 9 from US-50 E
8 min (6.8 mi)
Head east on O St toward 3rd St
328 ft
Turn right onto 3rd St
417 ft
Use the 2nd from the right lane to turn right onto P St
394 ft
Use the left lane to keep left at the fork and follow signs for U.S. 99
0.2 mi
Keep left at the fork, follow signs for US-50 E/CA-99/Fresno
0.6 mi
Keep left and merge onto CA-99 S/I-305 E/I-80BL E/US-50 E
1.7 mi
Continue onto US-50 E
3.8 mi
Use the 2nd from the right lane to take exit 9 for Howe Ave toward Power Inn Rd
0.4 mi
Continue on Howe Ave to your destination in Arden-Arcade
6 min (2.1 mi)
Use the left 2 lanes to turn left onto Howe Ave
1.5 mi
Turn right onto University Ave
0.2 mi
Use the right lane to turn right onto Fair Oaks Blvd
0.3 mi
Turn right onto Fairgate Rd
49 ft
Turn right
210 ft
Turn left (!Destination will be on the right)
259 ft
Sacramento Handyman – Offers custom carpentry, bathroom upgrades, and door repair services.
2386 Fair Oaks Blvd, Sacramento, CA 95824, USA