Cabinet Installation and Repair by Sacramento Handyman
Cabinets are essential to a home. They provide much-needed storage space in a kitchen, bathroom or even a laundry room. Is your home lacking these excellent additions, and you desire more cabinetry or perhaps want to change the look of your home? Sacramento Handyman can help install any cabinets you select. We take pride in every job we do and want to exceed your expectations.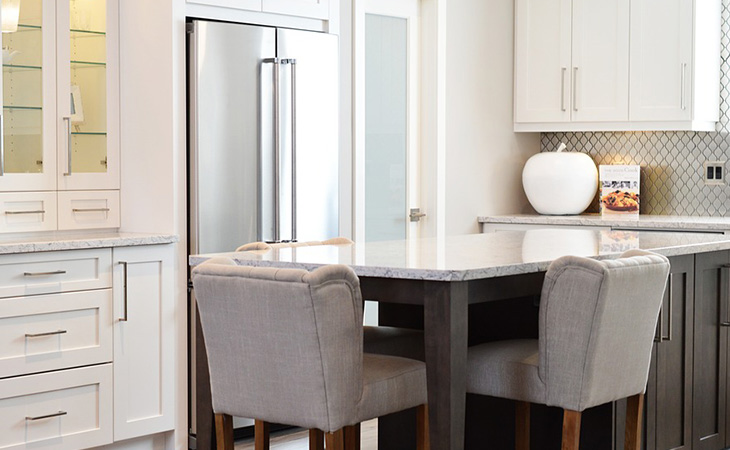 If you are thinking about remodeling and need a quote or if you are ready to start the cabinet installation or repair project give us a call at 916-472-0507. If you would like to a free estimate or would like to book us for your next project, we do have an online form that is quick and simple. Remember to provide details about the job, and feel free to include pictures. If you're interested in seeing our past work, we have a portfolio available.
Cabinet Repair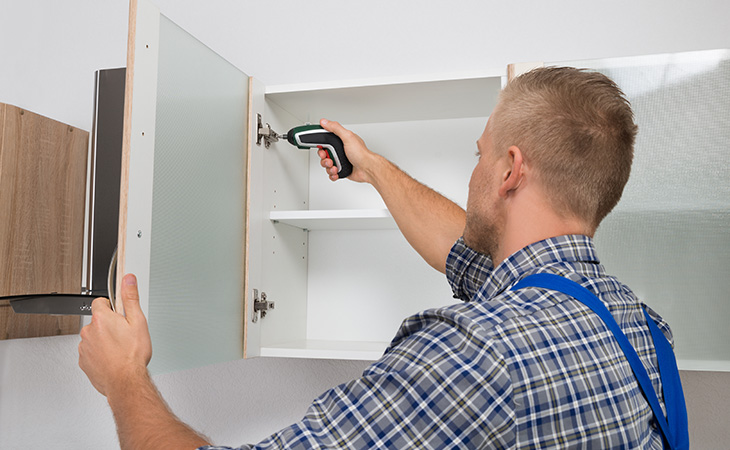 We understand that sometimes it isn't necessary to replace cabinets. Sometimes repairing them is not only the best option but makes more financial sense. Sacramento Handyman can handle any repair challenge you might have. We can install new hardware to bring a more modern look to your existing cabinetry, or rehang cabinet doors.
Sagging drawers and shelves are a common problem in older cabinets, but we can make them like new again. Whatever problem you might be experiencing we are up for the task. We offer the most affordable, cost-effective solutions to cabinet repair in the Sacramento area.
Cabinet Installation
Are you ready to transform your home into new cabinets? Cabinets come in a variety of models, and an even wide variety of finishes. There are also different types of cabinets to choose from to complement your room. The four types of cabinets include:
Base
Cabinets that rest on risers on the floor and reach 36 inches tall are called base cabinets they are a standard in bathrooms and kitchens and work well to add shelves in places that need to have organization and storage.
Wall
Wall cabinets are also known as upper cabinets. These are excellent in places that don't have the floor space to accommodate base cabinets. Or for those that want to have the most amount of storage in a room. Wall cabinets are frequently used in kitchens and can be customized to fit in any amount of space.
Tall
Cabinets that are taller than base types reaching 83.5 inches tall are considered tall cabinets. These are excellent for pantry purposes in the kitchen or linen storage in a bathroom. These can also connect base and wall cabinets at their ends.
Specialty
Specialty cabinets are those that provide additional storage but aren't like the other three types. They are usually corner cabinets, or what hides a sinks plumbing. Using specialty cabinets in a variety of places will maximize your efforts for the organization.
Choose Sacramento Handyman for Your Home Improvement Project
We would love the opportunity to assist you with cabinet installation and repair. Sacramento Handyman has over 20 years of experience in home improvements and works hard to finish a project on time and in the budget.
For many customers, the cost might be a huge factor in determining who they hire. We offer our customers competitive pricing for better affordability. Sacramento Handyman will strive to exceed your expectations and look forward to working with you.