Faucet Repair and Installation by Sacramento Handyman
As one of the most overlooked features of a bathroom or kitchen, the faucet serves a pivotal role in how water is distributed to your sink. Faucets can create a stylish look and is a simple upgrade that can be made in a short amount of time. Sacramento Handyman can quickly swap your existing faucet with a brand new model of your choosing. We guarantee you will love the results of a better flowing, better-looking faucet for your kitchen or bathroom.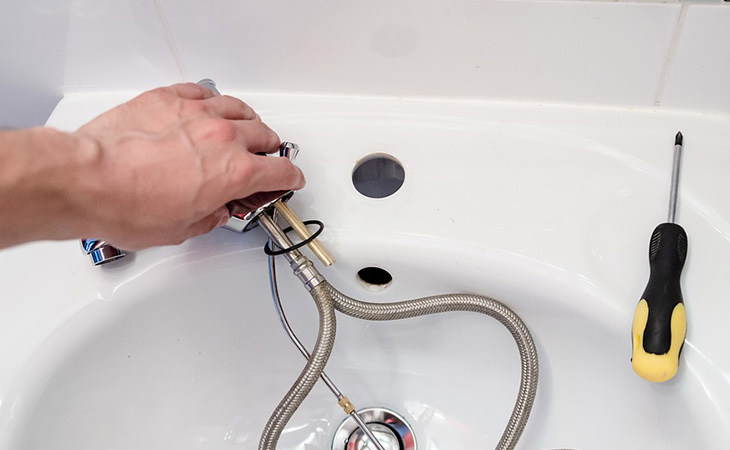 If you are having problems with any faucet in your home, whether it be weak flow or leaking, we offer repair services to your fixture to correct the issue. Needing to repair or replace your sink's installation, give Sacramento Handyman a call at 916-472-0507. We are available 24/7. We offer online estimates through our website, just fill out our quick form, and we will get back to you shortly.
Faucet Installation
New faucet installation can elevate a room. Faucets can become outdated quickly and not match other upgrades you may have made, such as a sink or countertops. We offer an affordable solution for faucet installation, without the hassle of having to do it yourself.
We are professionals and can quickly remove your old faucet and replace it with anyone of your choosing. When trying to select your new faucet, it's essential to choose the best fit your kitchen or bathroom and functions the way you desire. There are higher flow options and low flow that offer water-saving properties. No matter which faucet you select we can install it quickly and restore function.
Faucet Repair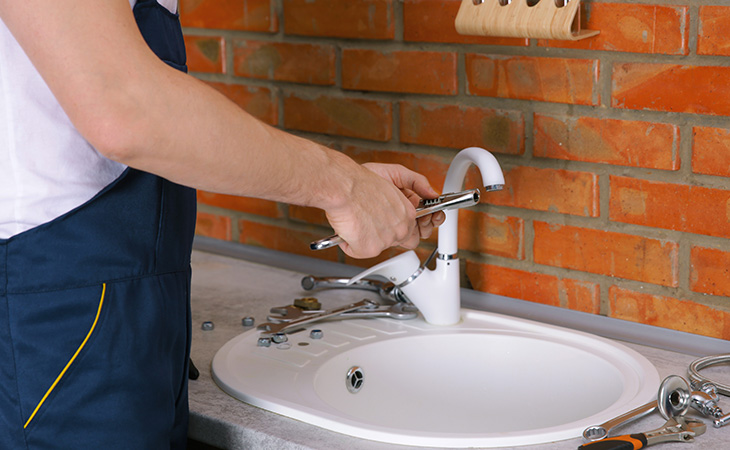 What happens when you like the faucet you have, and it isn't working the way it should? Bad seals that result in leaks can occur over time. If your faucet is leaking chances are you are spending more money on your water bill, and this is something no one wants to do. We offer a faucet repair service, so you won't have thrown away a faucet you like.
Repair services are often more cost-effective than an installation service, which is excellent for those that are needing a quick fix within their budget. Repairs are not a simple service and can be a challenge, but we are confident that we can repair any faucet you might have that is experiencing leaks or reduced flow.
Choose Sacramento Handyman for Your Faucet Needs
Replacing or repairing your faucet can be a time consuming DIY project. There are potentials for it to go badly or to potentially make it worse. Choosing Sacramento Handyman for your faucet repair or installation will restore function to your bathroom, kitchen or laundry room faucet.
Our repair and installation services include any faucet you need to have serviced. We are proud to say we offer the most competitive pricing in the Sacramento, CA area. Sacramento Handyman strives to exceed our customer's expectations for every project we do. If you need to have these services done, please give us a call at 916-472-0507 to get started.