24/7 Price Quote Request
Describe your next project in a short detail and we will send you an estimate in 24 hours or less.
Free Estimate!


Book Online Now
---
Book a handyman right now from the convenience of your home. Let's find a time I can tackle your next home repair or upgrade project.

Or E-Mail Us
---
Sometimes a bit more detail is necessary. Feel free to send us some pictures of what you need to estimates@sacramentohandyman.com.

Or Give Us a Call!
---
Some folks just like to pick up the phone, perfect! We can answer the phone 24 hours a day, 7 days a week. Give us a call at 916-472-0507.
Meadow Vista Handyman Service
When you are looking for a handyman in the Meadow Vista, CA area that can handle a variety of tasks, choose Sacramento Handyman. We are up for any job you might have for us. From home improvements to repairs, we are skilled at many services around the house. If you have been seeking an affordable handyman to complete household repairs, give Sacramento Handyman a call today, 916-472-0507.
You Will Only Need One Handyman for Multiple Tasks Around the Home
Homeowners often find the list of things that need to be done around the house can start stacking up. Putting off repairs can happen for some reason. The cost of calling in a trade specific handyman will result in several services fees. Calling around Meadow Vista, CA to find a tradesperson to perform jobs around the home can also be time-consuming.
Sacramento Handyman offers a variety of services inside and outside the home and can do numerous jobs in a single visit. We can perform a faucet replacement in the bathroom and install a new interior door, all in the same appointment. Having a few jobs accomplished in a single visit can save you time and money and help you to get more things done around the home.
Services Sacramento Handyman Offers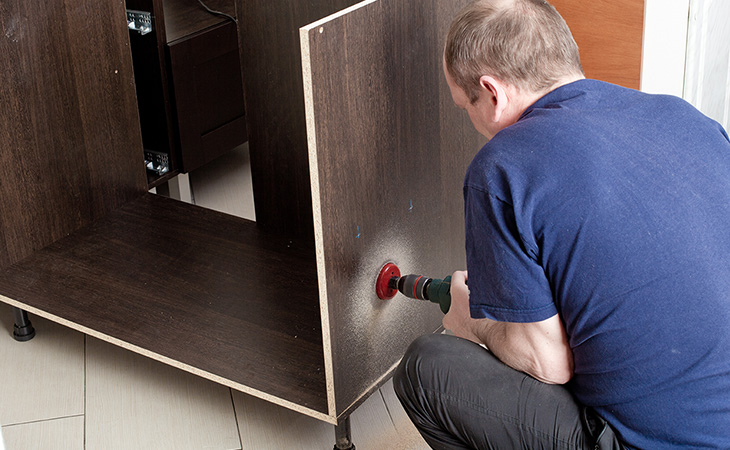 Are you excited to get started on a home improvement project or repair? We can handle most any task you might have. Our services include:
Door Repairs and Installation
Awning Repair
Custom Carpentry Repairs or Installation Including Baseboards, Crown Molding, and Wainscoting
Bathroom Repairs and Installation of Toilets, Tubs, and Sinks
Kitchen Repairs and Installation of Fixtures
Deck Repairs and Build
Siding Repairs, Installation or Replacement
Pool Enclosures
Patio Repairs, Build or Seal
Tile Flooring Installation or Repair
Roofing Repair or Installation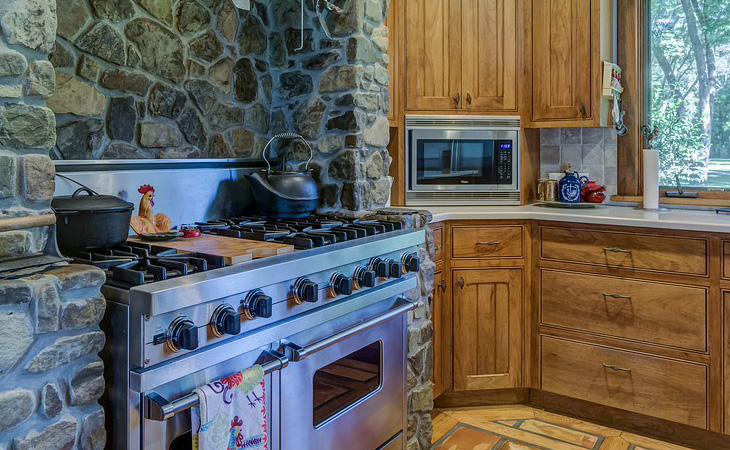 Not only do we offer these repairs or installations, but also provide customers with renovation or remodeling options. Remodeling a bathroom or kitchen is an excellent way to personalize your space, and give it a more modern feel. Sacramento Handyman can work with you to achieve your remodel dreams and give you the custom kitchen or bath you have been envisioning. Renovations with Sacramento Handyman can improve the look of your kitchen or bathroom without changing the layout or purchase many new fixtures or features.
Improvements include repair work on cabinets, countertops, and flooring. It can also involve changing paint schemes and much more for a more affordable option to improving the appearance of your room. If you are interested in having a remodel or renovation was done by Sacramento Handyman give us a call to discuss the details!
Need a Quote For Services or Would Like to Connect With Us?
While we are located in Sacramento, CA, we do travel to neighboring areas including Meadow Vista, CA. Getting in touch with Sacramento Handyman is fast and easy. Many of our customers find contacting us by phone is a preferred method.
Customers can l discuss their home improvement project or repair with a skilled handyman over the phone at 916-472-0507. If you would like to book Sacramento Handyman online, we have that feature available on our site. You can include pictures and details about the work needing to be done. Each of these options will be responded to quickly.