Garbage Disposal Replacement by Sacramento Handyman
Garbage disposals have many useful benefits in the kitchen. For those that are looking to go greener, they can be essential. When your garbage disposal stops operating it can bring about lots of problems. Food can become trapped within the unit and start to create a breeding ground for fruit flies and create an appealing smell. If you have a dishwasher non-operating garbage disposal can also prevent how it functions, and lead to water backing up into the dishwasher. Sacramento Handyman can replace and garbage disposal to get your kitchen functioning again. Give us a call today, 916-472-0507!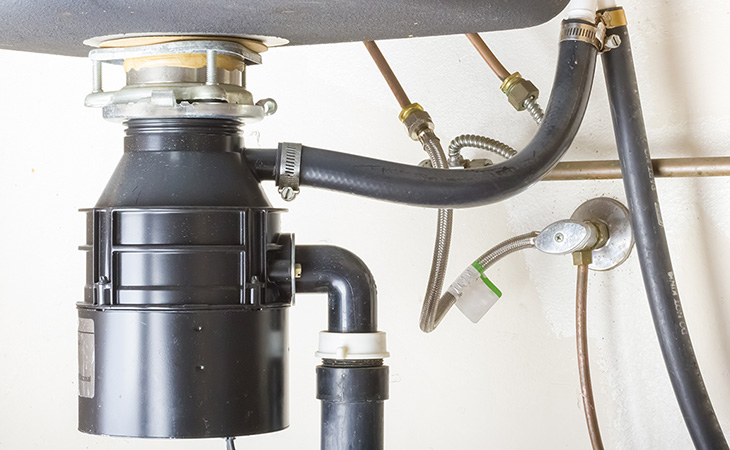 Benefits Of A Garbage Disposal
Having a functioning garbage disposal is a great asset to any kitchen. While it isn't highly thought of, it does help great purpose. Firstly, garbage disposals break down food. This allows food that would go to the landfill to be directed to a treatment facility. It is the greener approach to food waste removal from the home.
When you use garbage disposals to break down food, it means you won't rot in the trash bag in your kitchen. Even food that sits in the garbage can for more than a day can start to smell, and attract bugs. It can also create bacteria.
The dishwasher can depend significantly on a functioning garbage disposal. Clogged disposal can impede the flow of water. Clogs will have water back up into the dishwasher. When this happens, the water used to clean the dishes will be dirty and recycle through. It can even have the potential to cause the dishwasher to overflow.
If you are experiencing problems with the dishwasher, it could mean it is time to replace the garbage disposal. There are numerous signs that the unit isn't working including a hum coming from the unit, blades not turning, or a clog. Unsure if a garbage disposal is not working correctly? Sacramento Handyman can help. We can arrive quickly to your home and assess the problem, and get your kitchen garbage disposal functioning again with a replacement unit.
Why Choose Sacramento Handyman
We understand there are other handyman services out there. But we feel we offer better pricing on services, as well as an extensive list of work we can perform. Sacramento Handyman has years of experience repairing, installing, and replacing many features of the home both inside and outside. Give Sacramento Handyman the opportunity to help you with many of your home improvements including garbage disposal replacement. We offer excellent rates that can allow you to have more than one surface area done. Where at other companies you would get a fraction of the services
How to Get a Quote Quickly!
Sacramento Handyman can quickly provide a quote to customers needing a garbage disposal replacement. We are available by phone, or online. Give us a call anytime at, 916-472-0507 and a skilled handyman will give an accurate quote. If you would instead get in touch with us online, you may request a quote from our book online feature. Here you can describe the details of the work you need to be performed as well as include pictures for our reference. A handyman will get in touch with you shortly after receiving your request. Don't put off your home improvement projects any longer! Let Sacramento Handyman help! Sacramento Handyman looks forward to working with you on any home improvement project or repair!