Siding Repair and Replacement by Sacramento Handyman
If you look around you, there are several Sacramento siding projects and too many Sacramento siding contractors that you might get confused when deciding on which contractor to hire for your home improvement endeavours. Add the fact that sidings come in different forms and are made of different materials, and you are sure to get a headache.
Fortunately, Sacramento Handyman offer services for siding work. We, at the company, know how important siding is for you so we take it seriously. However, even when we take everything that has to do with siding seriously, we take them in a friendly stride because we believe that our amicable interaction with our customers is a key ingredient to a successful company-clientele relationship.

After the overview, the next question is what siding services do we offer?
We have two main siding services – installation and repair. Our existing customers tell us that among the many siding contractors in Sacramento California, we are in the top 5% of their list. Some of them even say that we actually top their list! So if you need someone to work on your home's siding, such as lap siding, and you are in Sacramento. We are the name that you should call particularly because we do a great job but minus the great expenses!
Stupendous Siding Installation is our First Promise.
Installing house siding on Sacramento homes can be a demanding job. But we have more than 20 years of experience carrying-out the task and we can engage in such projects without a problem. To ensure also that our customers would benefit from our work, we make sure that we know the type of siding that the home would need. We have a checklist on the siding's water resistance capacity, versatility, durability and energy efficiency. We even make it a point to consider if aesthetically, the siding adds value to the house. Moreover, we do not choose the type of siding that we work with. Whatever type it is, vinyl, metal, wooden or hardie plank, just name them and we can install them for you with ease. As earlier stated, we carry out lap siding procedures wherein the panel boards are designed in such a manner that they would overlap each other.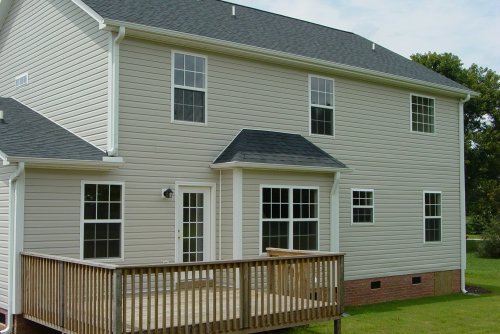 Sensational Siding Repair is our Second Promise.
Repairing house siding is just as energy exacting as installing the product. They crack, split or break because even when they are durable, weather conditions and other things such as getting hit constantly by tree branches, can still hurt them. But there is no reason for you to lose sleep over the "break-up" because Sacramento Handyman can fix this type of "break-up" for you. We know the right tools to use for the job including galvanized nail, zip tool, pry bar, claw hammer, carpenter's hammer and tin snips. We know the sensitivity level of various types of siding too so we can adjust the pressure we put on them when engaged in repair.
Now that we have talked about our services, what are the different types of siding that we deal with?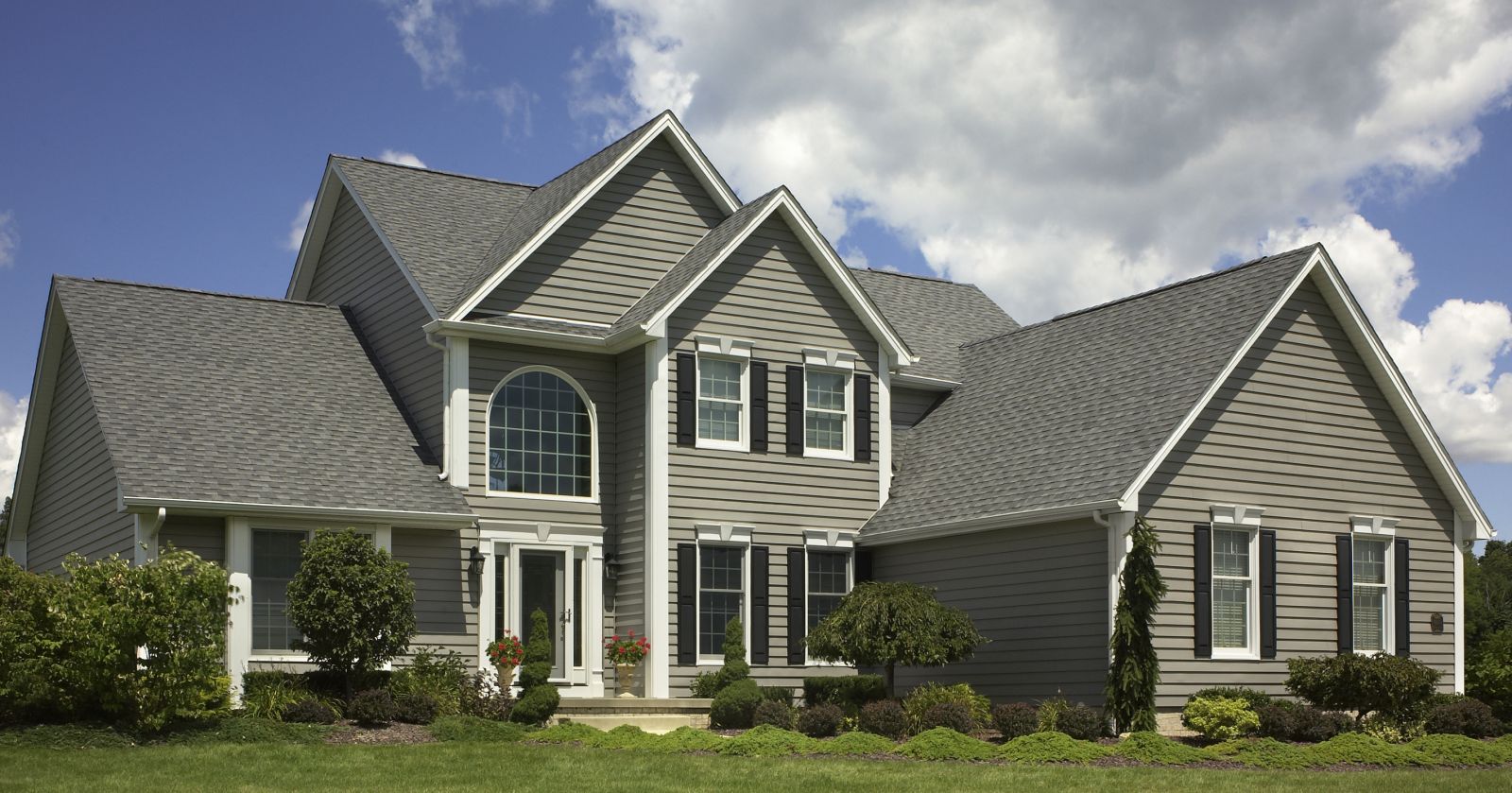 There are several siding types and some examples of them are vinyl, wood, metal, aluminum, and Hardie planks. Depending on the material that they are made of, these sidings can be more durable than the other or they can be more synthetic or more difficult to maintain. Simply put, the characteristics of sidings vary but all of them have the same function. They are supposed to keep residents warm during the cold winter season and cool during summer. Equally, All of them are supposed to have the capacity to tolerate changes in the weather while protecting the people inside the house.
The Venerable Vinyl Siding.
Made from PVC material, vinyl is one of the cheapest siding in the market. It does not rot because it is made of plastic and the usual lifespan of vinyl siding is 10 years, which means that there is no need to upgrade it within the given time range. Sacramento homeowners choose vinyl siding because of its price and the ease with which it can be fixed if the plastic breaks or if it has cracks. It can be difficult to find a vinyl panel that perfectly matches the one that has cracked though. Still, there are places that have services for analysing and matching the broken vinyl to a specific colour. Sometimes too, homeowners would paint over the original vinyl colour to suit their preference although this is not a necessary process when choosing vinyl. If you're kind of lost with regards to where you could get vinyl siding but you really desire to use it for your house, contact us! At Sacramento Handyman, we assist you in your vinyl siding projects so that your Sacramento California home would perfectly resemble how your creative mind imagined it.
The Hardcore Hardie Siding.
Originally created by James Hardie, hardie siding has existed in Sacramento for the longest time. It offers homeowners an alternative that can maintain the wooden look of the house even when it is actually made of cement boards. Hardie siding protects Sacramento homes from catching fire and from succumbing to hailstorms, typhoons and any other malevolent weather forces. The lifespan of hardie boards extend up to 50 years too so although they are initially expensive, in the long run, they are actually easy on the pocket. Of course, as with other sidings, hardie planks need to be maintained hence for its maintenance (and even for its installation), count on Sacramento Handyman to complete it for you without complaints!
The Awesome Aluminum Siding.
Aluminum siding is now less popular compared to others sidings because many think of it as an out-dated siding material. But we do not think this way about aluminum siding because we know that Sacramento California homes can greatly benefit from it. It is durable, and does not crack the way vinyl does even when an external force would leave it dented. Aluminum siding can also appear textured or, if it is the less abrasive type, smooth and can also be painted over for different colour effects. The best feature of aluminum siding is that it is fire resistant so residents can avoid falling victim to such "hot" accidents.
The Magnificent Metal Siding.
Like aluminum, an advantage of metal siding is protecting Sacramento California homes from fire. Another pro characteristic of metal siding that Sacramento homeowners would enjoy is the fact that it is not only resistant to denting but also saves energy usage of the house. Metal Siding panels are also easier to install because they come in bigger sheets. However, if you think that it would be better to have a contractor install them for you because you are unsure as to what you should do, then contact Sacramento Handyman! We are your perfect siding partner and this is our dream job!
The Wondrous Wood Siding.
There are individuals who thoroughly and completely relish the authentic and classic appeal of Sacramento homes with wood siding. Sacramento Handyman understands why these people prefer wood siding over others. First, it is biodegradable so long as it is not treated so technically it is the siding that's incredibly eco-friendly. Second, it is just as durable as other sidings but possesses an au naturel beauty. Third, it absorbs paint without a problem and fourth but not the least, it can be installed and repaired easily too. There are several types of wood siding that we, at Sacramento Handyman, work with and some are presented in the succeeding section.
T is for Terrific T 111 Siding.
This is a wood-based siding that is further classified into two types: OSB, otherwise known as Oriented Stand Board and Plywood. Both have the same functionality and can protect homes well. Plywood though is priced higher because it can be stained, primed and painted. OSB can only be primed and painted. If you, as a homeowner, have a hard time deciding on which T 111 siding you prefer and which can best upgrade your house's appearance, ask us! Working with T 111 siding is one of Sacramento Handyman's expertise.
R is for Regal Redwood Siding.
Along with vinyl, redwood siding is used by several Sacramento California homeowners not because of its price but because of the splendour boost that it gives their property. As a siding, it comes in different red hues, with some a shade deeper and others with only a reddish hint. No matter what the hue is, redwood siding achieves for the structure a sense of elegance that a lot of homeowners find appealing. In addition, redwood is sturdy and can last a lifetime. Likewise, redwood is lightweight and resistant to pests and insect infestations. This emphasizes the idea that if you are the homeowner, you should realize that you will reap more advantages than disadvantages if you choose redwood for your house's siding. And who can help you decide which redwood siding fits your budget and your house design? Why, of course, the answer is US and the name is Sacramento Handyman!
C is for Captivating Cedar Siding.
Another type of wood siding is Cedar siding. Sacramento Handyman also loves working on Cedar panels and would gladly do so for homeowners who are in love with the way cedar shingles and cedar siding physically look. Cedar siding also carries a wooden scent which surrounds the home with a fresh forest-like fragrance that would tickle the olfactory senses of all residents. Furthermore, cedar siding has a natural decay-delaying property which makes it look better as it ages.
Are you still hesitant about hiring us? Let us tell you why the cheapest option is not always the best option.
It is completely understandable if you take into consideration the price that you pay for siding installation or siding repair on your Sacramento home. Siding projects would normally cost homeowners roughly between $4,500 and $13,000 and with today's economy, anything that will cost money, especially a big amount of money would have to be weighed again and again. After all, no one wants to waste an insurmountable amount of cash for something that one would regret afterwards. Of course, there are some siding repair providers in Sacramento who would offer the cheapest quotations for siding tasks and the truth is, their offers can be extremely tempting. But what you may not realize is that they might be ripping you off because they deliver poor workmanship quality. Unfortunately, this modus has happened to some unsuspecting homeowners. But, you do not have to let the same dismaying circumstance happen to you! You have a choice and you can choose who to trust. So, for house siding jobs on your sunny Sacramento California home trust only the best company. Trust only Sacramento Handyman! Despite not being the cheapest in the industry, we are more affordable than our competitors and we promise you great work quality. Plus, because we are loyal to our words, we deliver our promise and deliver it well.
All in all, it would be wise to remember our last words for you: Because you deserve only the best, let us do the rest! We get the job done right during the first time. So what are you waiting for? Call Sacramento Handyman now for an estimate!