Ceiling Fan Installation by Sacramento Handyman
Do you find you are hot in the summer and cold in winter?
Do you want to lower the cost of your heating and cooling?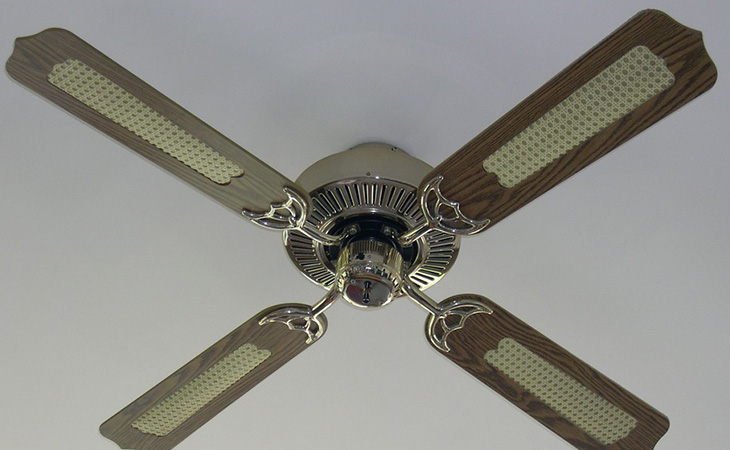 Installing a ceiling fan can help you by keeping the ambient temperature about 4 to 6 degrees warmer or cooler thus lowering your heating and cooling bills.
Benefits of a ceiling fan
There are benefits of a ceiling fan.
Reduction of cost for heat and cooling
Ambient light
Style
The Pros
The pros are that during winter the fan in reverse mode will move heat from the ceiling to the walls and down. During summer, the fan will stir the air downward as well as keeping the ambient temper 4 to 6 degrees cooler.
Providing ambient light can reduce the number of lamps you have on in one room.
Ceiling fans can also be used outside on porches, gazebos, and patios.
The Cons
There are a couple of disadvantages to ceiling fans such as if your ceilings are only 7 or 8 feet they can be hazardous to tall people.
It can be challenging to clean ceilings fans especially if you have high ceilings and then you will also need to add length to the chain or have a remote to work the fan and light.
The light fixtures on ceiling fans are not always the most stylish and do not provide a high amount of light.
What size ceiling fan do you need?
The size of the room will determine the size of the ceiling fan you will need.
What do we mean by size of the fan? We are talking about the diameter of the blades. For example; a 75-foot square room will need a 29- to 36-inch blade diameter. However, places that are 225 to 400-square feet will need 50 to 54-inch blade diameter.
If you are unsure how to determine the size of the blade diameter it may be best to call a professional to help determine what size you need.
Installing a Ceiling Fan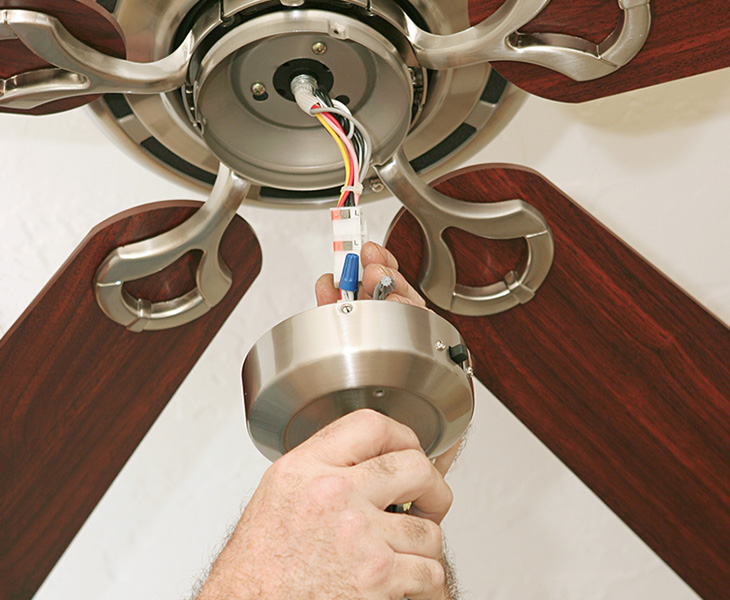 Before ceiling fan installation can begin you need; to know what size ceiling fan you will need, gather the tools you need, and a step ladder, as well as a helper.
Tools and materials you will need:
Ladder
Wire Cutters / Strippers
Circuit Tester / Voltage meter
Ceiling Fan – depending on what you purchase it may have a light kit and a down-rod with it
You may need a section of 2x4 for bracing material between ceiling joists
It is essential to read the manufacturer's instructions for your ceiling fan for a safe installation. You also need to follow building and electrical codes.
If you do not know the current building and electrical codes, it would be wise to call a professional.
Sacramento Handyman can provide you a safe ceiling fan installation with skilled and experienced professionals that follow current building and electrical codes at reasonable rates.
As professionals, we leave your space clean and ready to enjoy your ceiling fan.
You can book online via estimates@sacramentohandyman.com, or call us at 916-472-0507.