24/7 Price Quote Request
Describe your next project in a short detail and we will send you an estimate in 24 hours or less.
Free Estimate!


Book Online Now
---
Book a handyman right now from the convenience of your home. Let's find a time I can tackle your next home repair or upgrade project.

Or E-Mail Us
---
Sometimes a bit more detail is necessary. Feel free to send us some pictures of what you need to estimates@sacramentohandyman.com.

Or Give Us a Call!
---
Some folks just like to pick up the phone, perfect! We can answer the phone 24 hours a day, 7 days a week. Give us a call at 916-472-0507.
Willow Creek Handyman Service
Willow Creek is a small town in Humboldt County, California. Located away from the hustle and bustle of large cities in the heart of Northern California, Willow is a beautiful community with young, growing families and older residents that work together well. With a population of fewer than 2,000 people, Willow Creek is in the midst of the Six Rivers National Forest.
Willow Creek is commonly known as the Bigfoot capital of the world – and you'll spot this furry phenomenon around town. There are several sightings of this potentially majestic beast, but Bigfoot isn't everything that Willow Creek is made of. Locals and tourists alone enjoy several organic gardens in the area. Willow Creekers also love river rafting and being in the beautiful natural environment around them – as long as they don't run into Bigfoot.
When you cannot count on your friendly neighborhood Bigfoot to repair your shower, call Sacramento Handyman for a real professional's eye for home repair. With spring coming, you'll have a list several miles long of tasks that need to be done around the house – from large projects to minor tasks, Sacramento Handyman can do it all.
The first impression of your home or business comes through the front door. The professionals at Sacramento Handyman have been doing door repair and installation for more than two decades, including both commercial and residential door repair. Sliding, screen and roll-up door repair are all on the agenda, as well as French and front doors. Once you get inside, you'll notice that Sacramento Handyman also has a great variety of specialties. Interior finish carpentry gives your home the final and beautiful touch to your home with crown molding and decorative trim.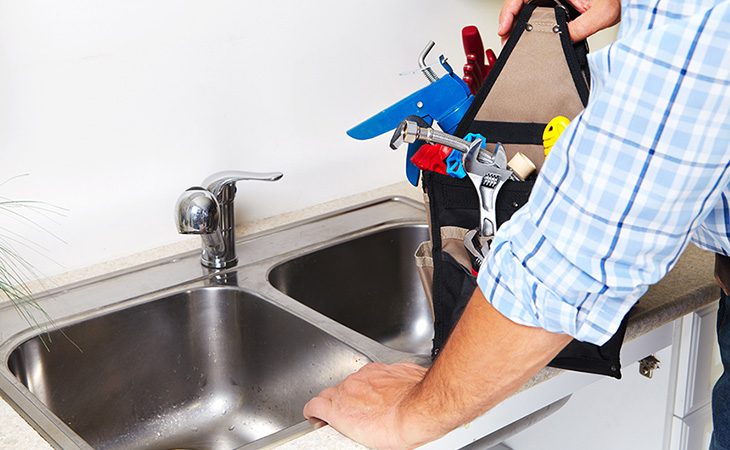 For some, the kitchen is a focal part of the home. At Sacramento Handyman, you'll find the services that you need to make sure that your kitchen not only runs smoothly but looks beautiful and increases your home's value and livability. Our technicians and builders can do kitchen backsplash installation, cabinet repair, and installation, as well as countertop and faucet repair and installation. Want something completely new? We also offer whole kitchen renovation. From top to bottom, your kitchen will be brand-new after Sacramento Handyman has gone through.
Sacramento Handyman can handle even the smallest of repairs in knowing that it makes your life easier. From simple plumbing fixes to mounting your television, w can take on several tasks without skipping a beat. These other services include roof, gutter, and dry rot repair; ceiling fan, fence, and siding repair and installation are also on the menu.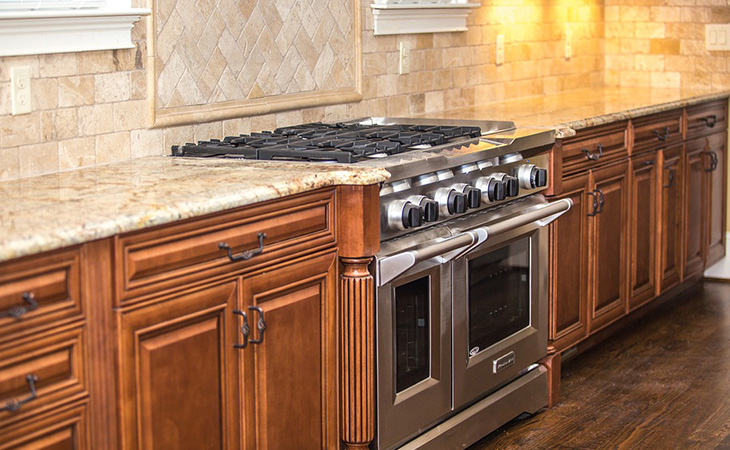 Regardless of which home improvement projects, you need to undergo this spring, make sure that you hire an expert to get the job done right the first time. Bigfoot isn't the only incredible aspect of Willow Creek, California – make your home yours again with Sacramento Handyman's astonishing portfolio of home repair and maintenance. Call or email us now with questions, concerns, and customized projects or to schedule an evaluation and estimate. After decades in the industry, Sacramento Handyman knows that your home is our priority.
Interested in a Quote For Services From Sacramento Handyman?
Planning for repair cost is a priority for most homeowners that need things done around their home. We understand and have made it fast and easy for you to get in touch with a skilled handyman. Sacramento Handyman offers quotes on any project you might need to be done. You can request a quote by phone at 916-472-0507, or use our fast Book Us Online feature. When using the online booking, you can include valuable information about the jobs you need to be done, and even add pictures for reference. Photos are a great way to get the best assessment for getting an accurate quote.
All of the services are competitively priced and affordable. Get started on your home improvement project today; we look forward to giving you excellent results for any repair or installation.