Vanity and Bathroom Mirror Installation by Sacramento Handyman
When it comes to bathroom repairs, a few significant problems come to mind. We may have issues with our shower head or shower door or issues with an improperly flushing toilet. Bathroom tile flooring needs to be replaced and covered from time to time, and it is often a more extensive project than replacing a toilet seat. However, one repair that is often overlooked is repairing the bathroom mirror.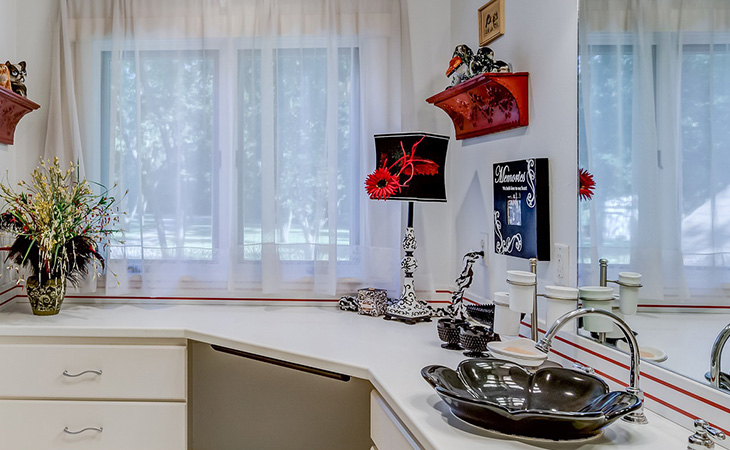 The bathroom mirror is something that we use every day, but most of us likely only take a soft rag and window cleaner to it on a weekly basis as upkeep. However, if you see that your bathroom mirror starts to wear or break, you may want to consider repairing or replacing it. There are a few frequent repairs that involve your bathroom mirror: from fixing its reflective surface to complete bathroom mirror installation.
Older bathroom mirrors are often worn down, and this causes dark spots to appear on its reflective surface. A conventional solution to this problem is to re-silver the mirror. Mirror backing is available at hardware stores and should be cut to size to be placed on the back of the mirror. However, it is critical to remember that silver kits involved using caustic and dangerous chemicals. Do not attempt to use these substances during repair unless you are confident.
Vanity and bathroom mirror installation is a more significant project. If you feel that your mirror has too many scratches and dings and just needs to be tossed, you do not want to call a professional into re-silver your mirror. Replacing the mirror itself is often the best solution. Most bathroom cabinets can be unhinged, and this can be done to remove the mirror itself. Remove the frame and take the old mirror to your local hardware store to have a new mirror cut to match.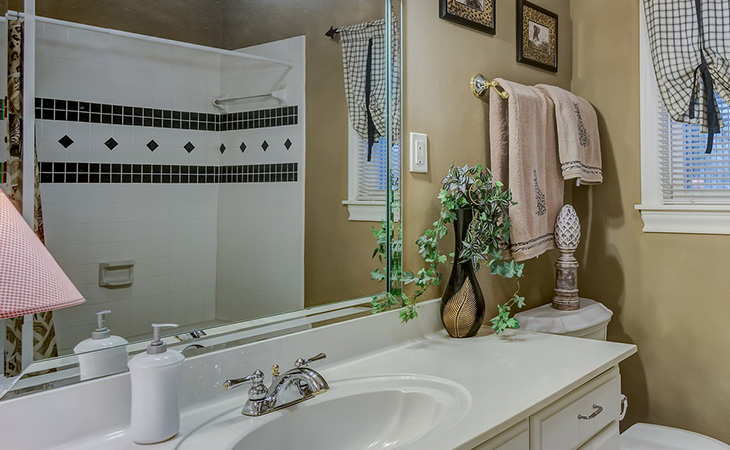 At Sacramento Handyman, we understand how vital your bathroom is. Whether it is located in your Master Bedroom or is strictly for guests, every aspect must not only look its best but should run smoothly. While you may not immediately think of your mirror when it comes to repairing your bathroom's various functions and appliances, the bathroom mirror is a pivotal part of the room. Vanity mirror installation is no easy task. While you can attempt this on your own, it is often complex and delicate. There is a lot of time and effort involved, and it is often worth the cost when you can call someone who genuinely knows what they are doing.
Do not allow mistakes to be made and dangerous chemicals to harm your bathroom, yourself or your family – call an expert and get the job done right on the first try. As well, do not forget to check out Sacramento Handyman's broad portfolio in home repair. From interior finish carpentry to exterior carpeting as well as decks, patios, porches, and awnings, our professionals have been growing their resume and experience for over 20 years at the most competitive prices in the area.