Countertop Installation and Repair by Sacramento Handyman
Countertops provide a focal point in kitchen and bathrooms. They provide additional space to make food preparation more comfortable, or places to put your toothbrushes. Replacing countertops can be a way to enhance the room and add equity to your home. This is especially true when you upgrade to solid stone, like granite.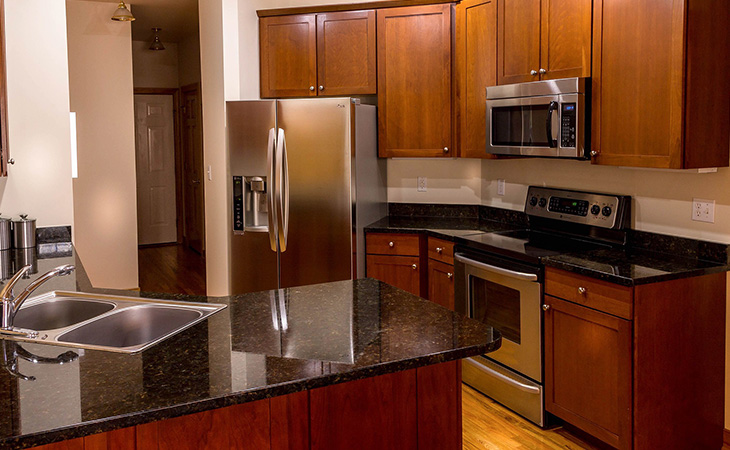 Sacramento Handyman can install any countertop of your choosing, or even repair your current one to look brand new. We offer services to upgrade your kitchen or bathroom countertops to meet your expectations.
If you would like to get started today, give us a call at 916-472-0507. When replacing your old countertops, it might be a good time to replace cabinets as well. We can handle both of these to completely makeover your kitchen or bathroom. There is no need to hire more than one company for these installations; we can do it all.
Countertop Installation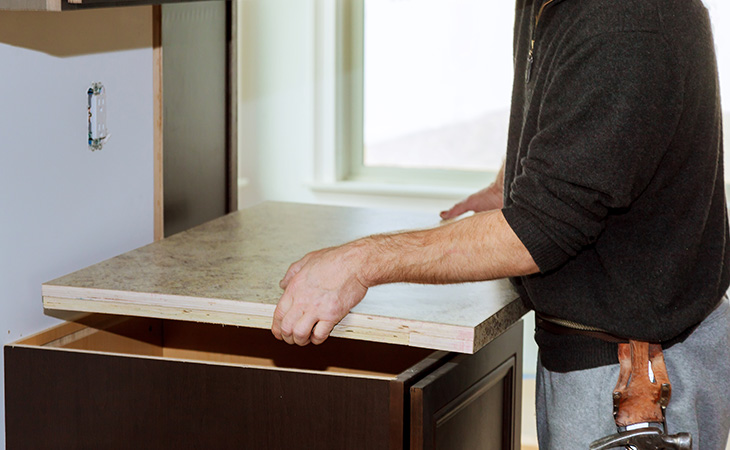 Countertops can be customized to just about any specification. As one of the best ways to update a kitchen, new countertops is an excellent investment in your home. Sacramento Handyman will expertly install your countertops, giving you exceptional results that you are going to love. Installation includes prep work of the cabinets and placing the countertops square with the wall.
Countertops come in a variety of patterns and materials. Some of the most used and are excellent replacement options include:
Granite
As a long time choice for countertops granite never gets old and is still a popular option for those seeking a durable material for their kitchens and bathrooms. They are scratch resistant and offer an elegance most other options can't match.
Stainless Steel
Industrial looking kitchens are perfectly paired with stainless steel countertops. Stainless steel is excellent for food preparation, is nonporous, and is easy to clean.
Marble
Providing beautiful material you can use in your home, Marble is an excellent option. It is perfect for both bathrooms and kitchens with numerous coloring styles.
Quartz
Quartz is a durable material commonly used for countertops. In addition to durability, you will find a wide variety of color options. Quartz is nonporous, so it resists staining and bacteria better than some alternatives.
Laminate
The most affordable solution for new countertops is a laminate material. This is readily available and comes in a multitude of options for color and sizes. The most significant benefit, aside from cost, is laminate can mimic the more expensive options like marble.
Concrete
The newest material to be used for countertops, concrete is a hot trend in kitchens today. Concrete countertops are porous and will need to be sealed to prevent staining.
Countertop Repair
At Sacramento Handyman we understand that it might not be the time to replace your countertops. You might like your current top, or it isn't financially possible to do a new installation. We offer countertop repair, to make countertops look like original, for a lower cost than replacing your whole countertop. We can repair most materials. If you are interested in countertop repair, give us a call to find out if we do fix your specific countertop or fill our online form supplying necessary information, and we will get back with you shortly.
Sacramento Handyman for Your Countertop Needs
We love improving the look of kitchens and bathrooms. Our countertop services can repair any broken or sealing problems, and our new installation can completely change the appearance of any room. Give Sacramento Handyman a call today 916-472-0507 to get started on your home improvement project.