24/7 Price Quote Request
Describe your next project in a short detail and we will send you an estimate in 24 hours or less.
Free Estimate!


Book Online Now
---
Book a handyman right now from the convenience of your home. Let's find a time I can tackle your next home repair or upgrade project.

Or E-Mail Us
---
Sometimes a bit more detail is necessary. Feel free to send us some pictures of what you need to estimates@sacramentohandyman.com.

Or Give Us a Call!
---
Some folks just like to pick up the phone, perfect! We can answer the phone 24 hours a day, 7 days a week. Give us a call at 916-472-0507.
Elk Grove Handyman Service
In a Fix, the staff at Elk Grove Handyman Will Help!
Do you want a kitchen makeover or do you just need the garbage disposal repaired? Do you have a big project or do you have a lot of nagging little issues on your honey-do list? Whatever part of your home needs attention, inside or out, let the skilled workers at Sacramento Handyman help you. We serve all areas around Sacramento including Elk Grove.
We pride ourselves on taking the drudgery out of a beautiful home and making a better life for our customers. We work fast and are honest and very reliable. Our workers are trained to be very efficient and professional and make the work process as painless as possible. We are the best team in the area to perform every type of home maintenance and repair for you.
Interior finish carpentry is one of our specialties. We can spruce up your home with decorative crown moldings, trims, or wainscoting. Kitchen and bathroom repairs or updates are another specialty. We can fix that annoying leaking faucet or replace the sink or update the tub. We can replace the broken tiles or re-caulk the tub too.
Do you have leaky windows, we can take care of them by resealing them or replacing them with new energy efficient windows. Drafty doors are also no problem for us to handle. We can even install a dog or cat door for your new pet. No task is too big or too little for us.
We can also help with your storage needs and make your home more livable by installing shelving and our storage options. We can make an unused closest into a home office or play area for the kids. Just let us know what you need and we will make it happen.
We can take care of all those maintenance chores that need to be done regularly outside the home such as siding cleaning repair, exterior stucco repair, gutter cleaning and repair, soffit and fascia repairs, fence repairs, deck cleaning and repair, and roof repairs. We can seal foundations and trim trees. We can also install children's play equipment or a hot tub for Mom. Just about any task that you have we are fully equipped to tackle.
There are several very easy ways to contact us. You can fill out the free estimate form on our website which only takes about 30 seconds. Or you can send us an email estimates@sacramentohandyman.com with your questions and even include pictures of your projects. We will respond within twenty four hours with your estimate. And you can always give us a call, we have staff who will talk to you at any hour, every day of the week, including weekends and holidays.
So let us get started on making your house a home, call us now for an estimate at 916-472-0507.
Elk Grove Sacramento Handyman serves the community with installation and repair of many different home projects.
Exterior/Interior Door Repair and Installation
When you need to repair or install an exterior or interior door, we can help you with that.
Sliding doors

installation and repair of sliding doors, including sliding screen doors, is something we regularly do. Residential or commercial, we have experience in both when it comes to sliding door installation or repairs. Whatever your style of sliding door we have the experience to handle it. From latches and locking mechanisms to screens, we will tackle any install or repair quickly and efficiently.

Screen doors

metal, vinyl, retractable, reversible, double, or single screen, or a combination we can both install and repair. We have the knowledge and skill to handle an installation or a repair. We will always inspect the door that needs improving to make sure that the repair is the best option and tell you up front before work begins. We do both commercial and residential properties so if you need a screen door repair or install; we can certainly help you keep the bugs out and allow air in.

Pocket doors

are often seen in commercial buildings but also in residential properties which come in a wide range of mediums from woods to vinyl. We have years of experience and skill with this type of door installation and repair. We can help you install pocket doors to separate a room or rooms from other rooms for your business conference or meeting or so that you can have a private area in your residence. If you have pocket doors that are not working properly, becoming stuck, or causing other problems give us a call.

Patio doors

of course patio doors provide a great visual to the beauty of outside as well as allowing you to access your patio. They can be sliding, bi-folding, or swinging on hinges. They can be two panels or more with clear glass and a screen. Like all other doors in the list, we have experience in repairing and installing patio doors both for a commercial business or a residential home. If your patio doors are giving you trouble, call us for help.

French doors

are frequently seen in commercial properties such as cafes or bakery shops; these doors also provide elegance to residential home owners for a patio entrance. Typically, these doors are framed with translucent panels of glass and can be single or double doors. Our knowledge and skill with French doors can easily handle any problem you are having with your doors that need repairing, or we can also do a clean install.

Commercial doors

are regularly seen in shopping centers where you will see them on boutiques, hobby stores, hair salons, and the like. Sometimes these doors may have the glass broken, or the hinges may quit working properly so if you are now having some issues with your heavy duty commercial doors give us a call, and we will be happy to provide you a solution when it comes to repairs.

Security doors

are your front door and storm door; these doors help reduce intrusion and injury. It is important that the security doors are kept in good working order; should you find a problem with your storm door or front door give us a call to see how we can help you with our skills and knowledge to repair your door.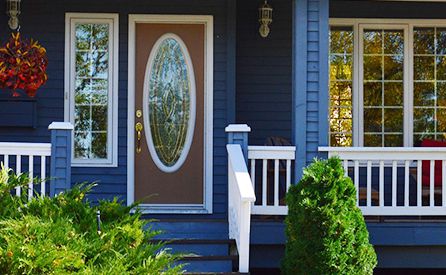 Tile Repair and Installation
Tile installation and repair can be tricky; often it is best to leave it to the professionals. Elk Grove Sacramento Handyman is your source for the professional tile installation and repair.
Kitchen tile

whether you are replacing the kitchen tile or need to correct we have the skills that can provide you a beautiful floor installation or return the beauty by repairing the damage. No matter if it is an intricate pattern or a solid color your floor needs to remain whole to protect the investment of your home or your business. We can efficiently and promptly repair or install your tile flooring.

Bathroom tile

helps prevent moisture damage, looks elegant, and is easy to clean. Your bathroom can use tiles in many different areas; from the floor, shower, backsplash, and vanity. When it comes to repairing the pipe, it can be done by tile per tile replacement of damaged tiles. Not only do we repair bathroom tile but we install bathroom tile as well. So if you are putting a tile into your bathroom for the first time or just need to fix a few damaged tiles, you can give us a call.

Shower tile

if shower tiles need to be repaired they can be replaced tile by tile to improve the area that needs to be repaired. Tiles will clean quickly, resist moisture getting in behind the tile to cause mold or mildew and rot, and are easy to clean. If you have decided to remodel your current shower or put in a new shower, give us a ring to discuss the ways we can assist you with our experience and knowledge of shower tile installation and repair.

Floor tile

provides many options and benefits to both commercial and residential home owners. The floor tiles can even be heated. Whether it is an installation or replacement, we have the expertise to do the job efficiently and can promptly.

Porcelain, ceramic, and travertine tile

, each tile can provide a beautifully elegant look inside your business or home. Each of these tiles requires an individual knowledge and skill to install them correctly or fix tiles that have become damaged. However, you do not have to worry that much since the Sacramento Handyman in Elk Grove has the skill to install or repair these tiles.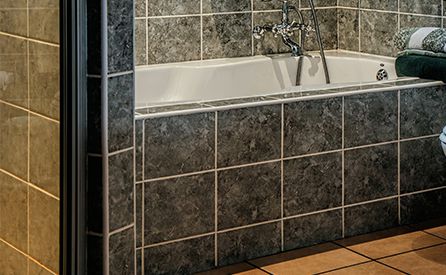 Dry Rot Repair
A fungus that decays the wood causes dry rot. The best way to deal with dry rot is prevention, but if you have dry rot in your home, you will need to repair it and then employee prevention techniques.
Fascia

unless you did your due diligence or work in the building construction industry you may not know what Fascia is, how it is installed or repaired. It is ok if you are not sure. Fortunately, we have the knowledge and the experience to do either a repair or an install. Fascia needs to be fixed ere any roofing tile is installed.

Window sills

need to be repaired as soon as you find dry rot or other damage to them because they will leak and allow moisture in not only creating more rot to the window sill but also to the wall and possibly the floors. It is important that you know how to do a proper repair. This job can be quite difficult to do correctly or alone. If you have window sill problems, call us we have the talent and know-how to repair quickly and proficiently.

Door frames

can have several issues develop from sagging, dry rot, and even window or screen damage. If the door does not fit properly due to sagging, it will not seal properly allowing leakage. Whether you do not have time to do your repair or just prefer to have professionals take care of it and give us a call. We will repair or install your new door as well as check to make sure no other damage needs to be repaired.

Siding

can be damaged from hail, falling tree limbs, or even animals. If you have siding that needs to be repaired or if you are installing siding on your entire house, call us for a quote and see how we can help you.

Porches

with water damage or dry rot should be repaired immediately to stop further harm. Sometimes it is hard to see where the damage is or be able to reach it, just ring us, and we can assist you. We have plenty of experience and knowledge so that we can repair your porch, so you do not have to worry that it will not be done right.

Eaves

are one of the most significant deterrents for water damage to your foundation. You need to keep them clean and in good shape. If the eaves leak they can cause plenty of injury to your foundation, roof, and even the walls of your home both exterior and interior if it is not repaired immediately. Sacramento Handyman can repair sections that need repaired or install entirely new eaves. We will also make sure that there is no other damage to your home or commercial business.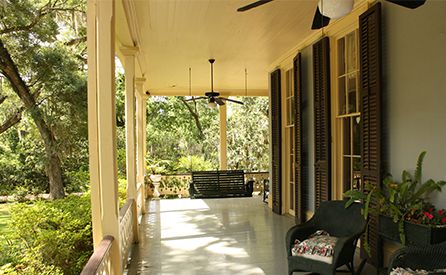 Handyman Services
Beyond the services above, we also have many Handyman services including:
Stucco Repair

not only does stucco damage not look right, but it can also allow rain and moisture to leak into your walls creating a mold, mildew, and rot. Stucco can also become stained. We can perform repair promptly and professionally as well as cleaning. When we are finished, you will never even know there was any damage.

Roof repair

can be an intimidating job especially for those who are bothered by heights. It may be time to call professionals if your roof needs repair rather than trying to do it yourself. We will start out with an inspection, then discuss what needs to be done to repair it. Once we get your go ahead, we will start your roof repair making sure that all the rot, holes, and other damages are repaired to keep water from leaking into your home. Just give us a call to set up an appointment for a roof inspection.

Kitchen and bathroom faucet replacement

can be confusing with all the different faucets available for kitchens and bathrooms. Why not avoid a headache altogether and call us to replacing your faucet. We have all the tools needed to install faucets, so you will not have to spend money for tools. When we are done, you will not know we were there other than the fact that your new faucet will look and work great.

Toilet replacement

is needed during a bathroom remodel and is often necessary if there are leaks; before it causes mold, mildew, and rot. You can do this yourself, or choose a trained to do it for you. We have years of experience doing toilet replacements. Give us a call to handle the repair or remodelling.

Garbage disposal installations

Are you considering putting in a garbage disposal? You will need to be able to do some basic plumbing and electrical wiring. If you do not feel comfortable or are unsure of these procedures why not call us and we can professionally install your garbage disposal for you.

Ceiling fan installations

can be easy, and some can be rather difficult. It depends on what features you have; ceiling fan, lights, or dimmable lamps. Each of those options requires you to combine certain wires. Wiring, however, is not the only thing needed, you also have to hang the base correctly on to the ceiling, or the base will not be sturdy enough to support the fan and light causing it to fall. What are you to do? Call us, we have plenty of practice and will make sure your ceiling fan installation is sturdy.

Drywall repair

If your drywall has water damage or a hole in it, you will need to improve it. You can replace the whole sheet, or you can cut out a square that takes all the damage out and replace the square. Once you have it hung, then, you have to tape and mud the seams so that the wall or ceiling remains level and smooth. If this sounds like more than you want to attempt or do yourself, just give us a call we have done many drywall repairs and will do an expert job for you, whether it is your place or your business.
We also provide many other services besides those listed above.
Please give us a call at 916-472-0507 to discuss your next home repair or remodelling project to see if we can help you with it!