Shower Door Installation and Repair by Sacramento Handyman
Bathroom remodeling is often a significant and complicated project to undertake. Whether you can do it yourself or need an expert in the industry to help, there are a few things to remember about preparing your bathroom for anything from shower door repair to a complete remodel. If there is anything that you can do yourself to prepare for significant repairs, make sure these are done before your contractor comes over to begin.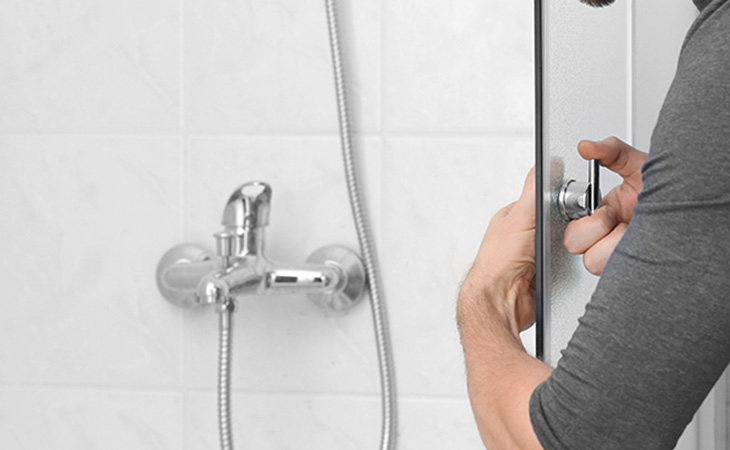 Think about the location of your bathroom. Understand where the contractor will park, as well as through which doors he will need to come through to get to the bathroom. Because the process may be lengthy depending on the amount of work need to be done, consider those dirty boots and where you want them. Plan to spread out old towels or blankets to protect your floors from the equipment used and all necessary – and messy – material used for the project.
Remove anything of importance from the area in which the work is being done. There are several types of significant bathroom projects, and it is crucial that the bathroom is clean and bright for anything that needs to be done. Bathroom and shower remodeling, toilet repair and replacement, and sink repair or replacement. Remove any bottles, soaps, sponges or children's toys from the shower before your contractor begins any renovation. You may even want to clean the walls and floors before evaluation or repairs to your bath. This critical step is especially so when you are repairing or replacing the walls or floor in the bathroom. You'll need to make sure that the floor is clean, and any shelving is taken down.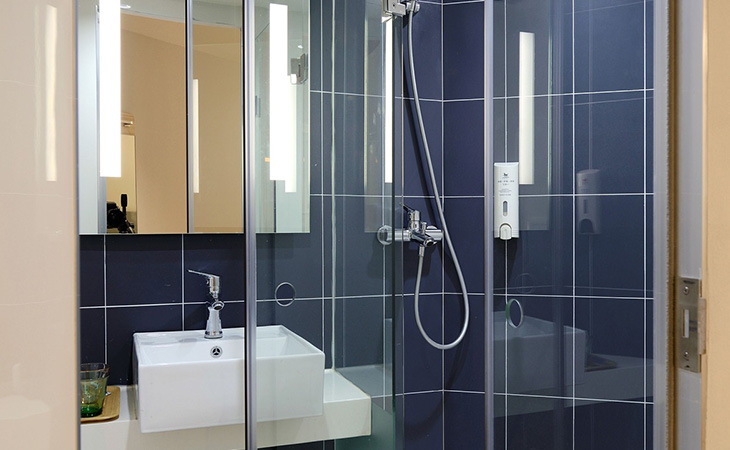 If you are handy, you can do a bit of work ahead of time before inviting a contractor into your home. You should first speak with your contractor beforehand, but there are a few things that you may be able to take care of yourself to make the project more manageable. You may remove tile flooring if your shower door installation and repair includes flooring work or tile replacement. Tear up tile if you can and ask your professional for tips regardless this step. Make sure that the water is turned off. Even when you are contracting a professional for a simple shower head repair, you'll need to make sure that the water is rerouted. While an expert can do this, it is always good to have one less step to take care of.
Some of us can perform these household repairs, while some of us are not. In most instances, we need an expert to help with larger projects. With Sacramento Handyman, our experts perform a wide variety of home repairs. When it comes to bathroom repairs, these professionals can take care of anything from toilet repair to a complete bathroom upgrade. If you need repair but have questions about the details, contact Sacramento Handyman and get your home looking as good as new. You'll receive prompt and precise service, accurate estimations, and reliable repairs that stand up to all your family's needs.