24/7 Price Quote Request
Describe your next project in a short detail and we will send you an estimate in 24 hours or less.
Free Estimate!


Book Online Now
---
Book a handyman right now from the convenience of your home. Let's find a time I can tackle your next home repair or upgrade project.

Or E-Mail Us
---
Sometimes a bit more detail is necessary. Feel free to send us some pictures of what you need to estimates@sacramentohandyman.com.

Or Give Us a Call!
---
Some folks just like to pick up the phone, perfect! We can answer the phone 24 hours a day, 7 days a week. Give us a call at 916-472-0507.
Walnut Grove Handyman Service
Walnut Grove is a small neighborhood in Sacramento, with a population of fewer than 2,000 people. Sacramento is the capital of California, located in the Northern Central portion of the state, is a small and vibrant town. With plenty of wineries and local farms, Walnut Grove and other neighborhoods within Sacramento are often preferred over the high living costs of larger cities such as Lake Tahoe and San Francisco.
Unemployment is low in the area despite it being a small neighborhood outside of the more significant regions and cities. Even those who live in Walnut Grove and work in downtown Sacramento, the commute is half an hour or less, and often worth it to have a quaint place to live outside of the hustle and bustle of the town. The cost of living is a bit higher than average, although the population and job market have both seen growth in recent years.
Whether you live in beautiful Walnut Grove or busy downtown Sacramento, you will always find a reliable and experienced handyman in your area. At Sacramento Handyman, you'll find a group of home repair and maintenance professionals with decades of experience in several areas of the home.
Regardless of the work you need to be done in your home, contact Sacramento Handyman for a free estimate. If your project runs more than a simple repair or installation project, feel free to email us with more details and even photos of the damage or area to be remodeled. They provide the most competitive price in the area so that your beautiful Walnut Grove home will run as good as new. And at the same time, you may get to enjoy the beauty of this quiet and comfortable neighborhood.
Sacramento Handyman offers a wide variety of home repair and maintenance services. For more than two decades, they have genuinely strived to become a one-size-fits-all operation. There are a few main categories: kitchen upgrades, bathroom repair, door repair, and carpentry services. Whether you want a brand0new kitchen or just need to repair the tile or countertop, our experts can create your dream kitchen with competitive pricing and flexible timing.
In your home's bathroom, you'll find a variety of fixes. From fan installation to drywall repair and finishing, to toilet installation and most minor plumbing issues, you can trust Sacramento Handyman to get your home's bathrooms running smoothly. Understandably, your bathroom is one of the essential rooms in your house - there's no need to leave any problem unresolved when it disrupts to comfort of your family.
Sacramento Handyman also provides a variety of other services that do not fit into these four categories – from ceiling fan installation, gutter and roof repair, dry rot repair, and even exterior pressure washing. Our professionals can repair your home's stucco and also mount the new television that you got over the holidays.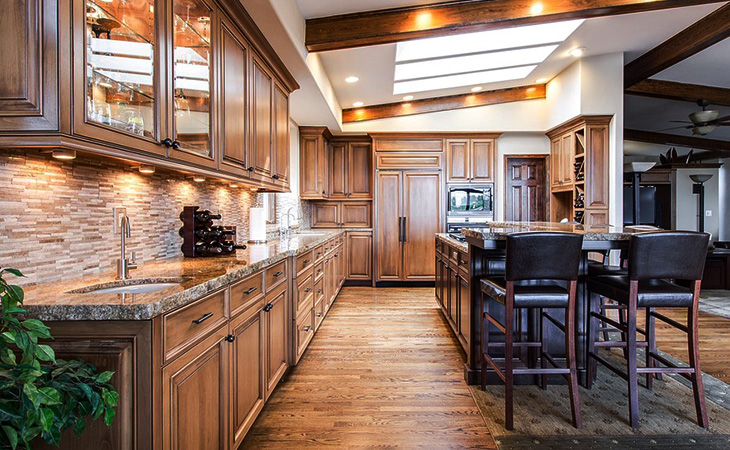 Regardless of which home repair and maintenance services you need this spring, Sacramento Handyman has the knowledge and tools to restore the beauty of your home, increase its value, and advocate for the most beautiful parts of Walnut Grove.