Baseboard Installation by Sacramento Handyman
Additions to the home can be complicated or as simple. No matter the home improvement it is crucial to hire a professional that can exceed your expectations. Sacramento Handyman is the trusted expert in the Sacramento area for custom carpentry.
Baseboard installation is one service we perform that can update a room and provide a more finished look. If you have been considering adding baseboards to your home, give Sacramento Handyman a call to discuss your project.
Types of Baseboards
Baseboards provide a transition from the floor to where it meets the wall. Most floor moldings are only a few inches tall but provide an excellent finishing touch. It is one of the most commonly used trim pieces found in homes. Baseboards can be purchased unpainted or painted allowing for a customized look depending on preference. Interior baseboards are available in a wide variety of styles.
Step Baseboards
In newer construction homes, step baseboards are the most often used. They typically stand 3 inches and have a beveled top that creates almost a step effect. They are very complementary to most homes and can update the appearance of any room. If you are looking for a mix of budget-friendly and a stylish look three inches rounded or step baseboards are a perfect choice.
Flat Baseboards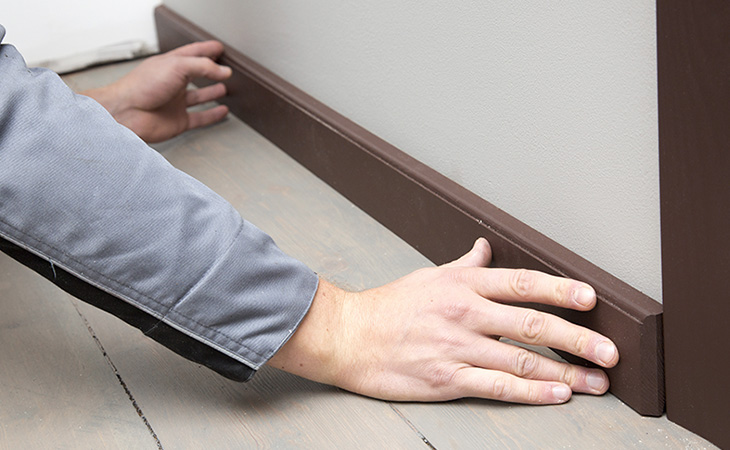 As an economical choice for interior trim, flat baseboards protect from scuffs and damage to the walls. Flat baseboards feature a perfectly flat front facing board and a beveled edge that meets the wall. These types of floor molding have grooves on the back side to allow for better adhesion to the wall. This option is ideal for any room in the home but is best suited for high traffic areas or utility rooms.
Sculpted Baseboards
Of these three types, a sculpted baseboard is the unique and stylish. There several designs that can be fitted and most of these are taller than other types of boards. These floor moldings are also thicker than alternatives making them slightly more noticeable than the flat kind. As far as cost goes, sculpted baseboards are more expensive. However, they are also more ornate and stylish.
The Installation Process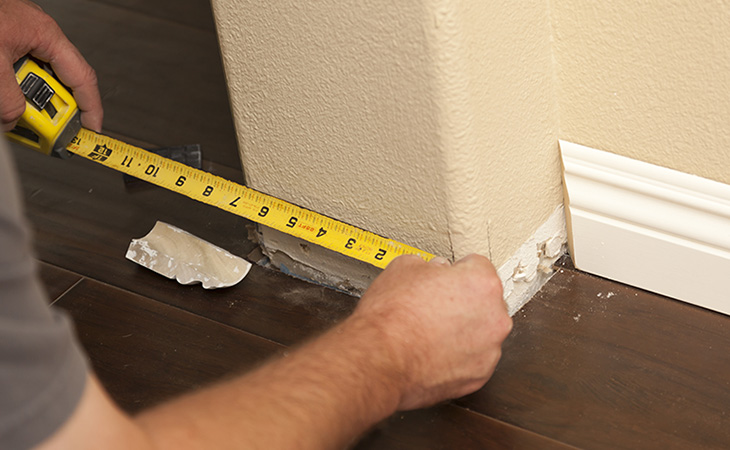 Sacramento Handyman can install any baseboard of your choosing. The installation process is relatively quick. We can cut each board to perfectly fit walls and apply them to any room of your choosing. There is no job too big, we can do it all, even if you want to use baseboards to every room in your house.
There are some instances where baseboards can become damaged and need to be replaced or repaired. When this happens, as professionals we can integrate a new piece of baseboard making it not noticeable and not out of place. Sacramento Handyman can also repair any baseboards if need be, such as filling cracks that may have happened due to damage.
We are experienced in custom carpentry and look forward to helping you with your baseboard installation project. Give us a call at 916-472-0507, or you can fill out our quick form to get started now!