24/7 Price Quote Request
Describe your next project in a short detail and we will send you an estimate in 24 hours or less.
Free Estimate!


Book Online Now
---
Book a handyman right now from the convenience of your home. Let's find a time I can tackle your next home repair or upgrade project.

Or E-Mail Us
---
Sometimes a bit more detail is necessary. Feel free to send us some pictures of what you need to estimates@sacramentohandyman.com.

Or Give Us a Call!
---
Some folks just like to pick up the phone, perfect! We can answer the phone 24 hours a day, 7 days a week. Give us a call at 916-472-0507.
Greenhaven Handyman Service
When you are looking for someone who can make repairs or installations around the home in the Greenhaven, CA area, look no further than Sacramento Handyman. We provide high-quality maintenance inside and outside the home. Sacramento Handyman is a small owner-operated business, and we deliver personalized service on every task we handle.
Use One Handyman for Multiple Repairs Around the House
As a homeowner, you have likely had to make a few calls to get things done around the home to different service people. Many calls happen because hiring a specialist seems like a thing to do. However, when you employ a tradesperson to fix one problem and have to call another for a different issue, it becomes time-consuming. Multiple calls can also result in spending more money on service fees.
Instead, Sacramento Handyman is a generalist tradesman. This means homeowners can enjoy having more than one tasks accomplished in a single visit. Why spend extra money on a specialist when you can have the same results at a fraction of the cost? Sacramento Handyman's full range of services means you can get your leaky faucet fixed the same time as tile repair. There is no need to call anyone else!
Services Offered by Sacramento Handyman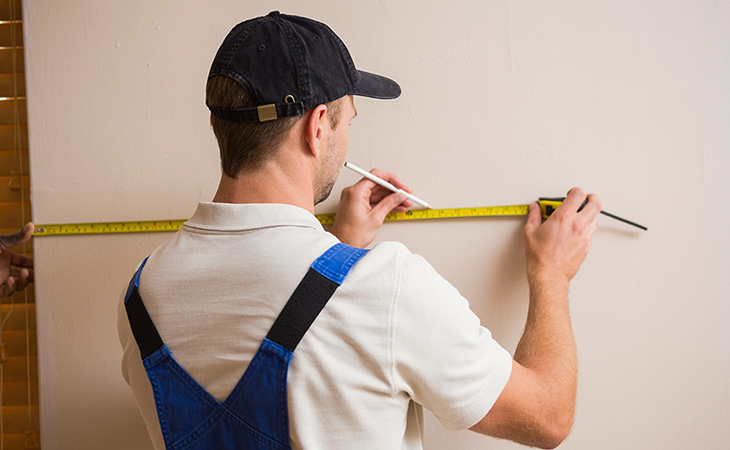 Now that you know we can handle multiple tasks around the home in a single visit, you probably are curious what our selection is. We offer many repairs and installations inside and outside the home. Some of Sacramento Handyman services include:
Door Repair or Installation Inside and Outside
Tile Flooring - Repair or Installation
Awnings – Repair
Decks - Repair, Build, or Seal
Patios - Repair, Build or Seal
Kitchen Repair and Fixture Installation including Sinks and Faucets
Bathroom Repair and Fixture Installation such as Tub, Shower, Toilet
Roof Repair and Installation
Siding Repair or Replacement
Pool Enclosures
Custom Carpentry - Repair or installation including Custom Closets, Baseboard, and Wainscoting
Sacramento Handyman also provides remodeling and renovation services for the bathroom and kitchen. These types can be more time consuming and more in-depth than a repair. A remodeling job with Sacramento Handyman will allow you to change the layout of your kitchen and bath and install new features and fixtures.
Renovation services are a cost-effective approach to improving the appearance of your home without replacing many features. In a renovation, we can repair or repurpose items in your kitchen or bath to make them function correctly or update their appearance.
Get a Quote Quickly!
Ready to get started on your next Greenhaven, CA home improvement project or repair? There are two ways to contact Sacramento Handyman. We are available by phone at 916-472-0507. Anytime. Many of our customers like being able to talk to someone, and we're here to listen. If you would instead like to book us online, we have this feature available for your convenience.
When choosing the online book feature, you can go into detail about the work needing to be performed as well as upload pictures for reference. Either option you select we can get started on your project quickly. All of our services are competitively priced, ensuring you get the best deal around town for your project or repair.