Kitchen Tile Installation and Repair by Sacramento Handyman
Have you been considering installing new tile in your home's kitchen? Are you annoyed with broken tiles and would like to have them repaired? Sacramento Handyman can install or fix your kitchen tiles giving your kitchen a fantastic finished look.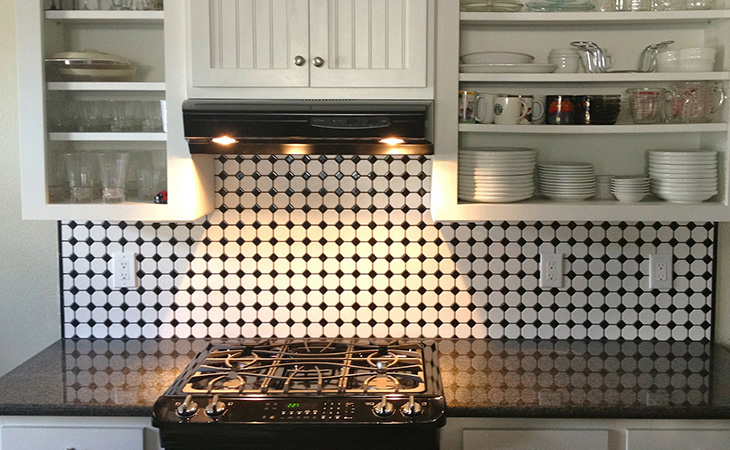 Home improvement projects are fantastic for giving your home a more modern appearance. A change in flooring can make a drastic difference in one of the most important rooms of your house. Flooring accounts for a significant amount of square footage and ties together every other fixture in the kitchen.
One of the significant parts decisions you must make is what tile you would like to use in the kitchen. Larger tiles can be used to make the kitchen appear more massive, and are the most chosen. The next decision is what pattern or color flooring you would like to use. A good general rule of thumb is to select a tile that is neutral or that blends well with your cabinets and countertops. All these things will flow together giving an outstanding look to the room.
Sacramento Handyman can complete a tile installation or repair quickly, giving you results we guarantee you will love. We work hard to stay within budget and finish installation or repairs on time. If you are ready to upgrade your kitchen with the addition of new tile, give us a call 916-472-0507, we'd be glad to help.
Kitchen Tile Installation
Installing kitchen tile is different from making repairs, and can take a little more time to complete. However, new tile installation can completely change the look of your kitchen. Before beginning installation, tiles will need to be selected, along with the grout color. There are several types of flooring tiles to choose from including ceramic, laminate, stone, and glass. Floor tiles differ from backsplash tiling because of size and weight and are more durable.
When it's time to begin tile installation, we will need to remove the old flooring. Then tiles are laid one by one and spaced accordingly. Spacing is essential for the best setup. While we will work quickly to get the tiles installed, we won't rush. The goal is for each tile to be perfectly aligned with the best finish.
Kitchen Tile Repair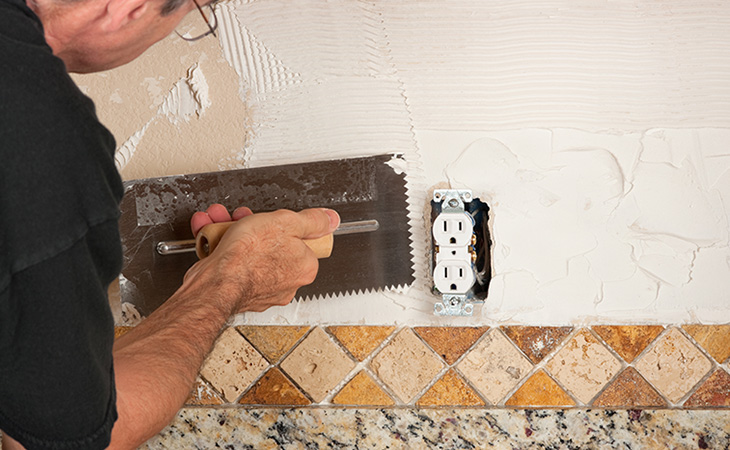 Tile repair is a cost-effective approach to restoring the look of your kitchen flooring. Fixing current tiles are ideal when only a few tiles are broken or missing. Sacramento Handyman is skilled at making repairs to kitchen tile. If you are interested in our repair service, give us a call today. We also have a book online feature that you can upload a picture of the tiles that need to be repaired.
Why Choose Sacramento Handyman for Your Home Improvement Project
Have you been looking for a dependable handyman for kitchen tile repair or new tile installation? We provide this service to the Sacramento area residents. Sacramento Handyman strives to deliver the highest quality work at competitive pricing. You don't have to sacrifice extraordinary service for a cost. We do it all and are glad to help. We 100% guarantee our work. Please give us a call today 916-472-0507, and get started on your next home improvement project.