24/7 Price Quote Request
Describe your next project in a short detail and we will send you an estimate in 24 hours or less.
Free Estimate!


Book Online Now
---
Book a handyman right now from the convenience of your home. Let's find a time I can tackle your next home repair or upgrade project.

Or E-Mail Us
---
Sometimes a bit more detail is necessary. Feel free to send us some pictures of what you need to estimates@sacramentohandyman.com.

Or Give Us a Call!
---
Some folks just like to pick up the phone, perfect! We can answer the phone 24 hours a day, 7 days a week. Give us a call at 916-472-0507.
Shingle Springs Handyman Service
Shingle Springs, CA has an exciting history rich in gold mining. It also features springs that ran through the town. This unique city is home to several families and is a fantastic place to call home. Being a homeowner in Shingle Springs, you may be in need of a handyman. Sacramento Handyman offers a wide range of services inside and outside the home to get your home functioning correctly or looking its best.
If you have an idea for a special project, or if you need routine household repair and maintenance in your Shingle Springs home, Sacramento Handyman is ready to help. We repair, refurbish and build everything from kitchen re-dos to decks to exterior detailing. You can call, email or contact us on-line to discuss your home repair needs and ideas. We provide free estimates that detail materials, labor and other costs involved to complete a project or repair.
Exterior Detailing
Our exterior detailing provides an array of repair and new construction services including:
Roof repair
Soffit and fascia replacement and repair
Window replacement and repair
Entry door repair or new installation
Siding replacement and repair
We have more than 20 years of experience in working on custom homes in the Sacramento area. Our experienced carpenters can complete any exterior project from repairs to remodeling and new additions. Exterior detailing not only protects your home from the elements but increases street appeal. Properly installed soffits increase attic ventilation, which helps remove moisture during rainy months and keeps your house cool during hot summer months. Soffits cover the ends of rafters, providing a clean, smooth look to the exterior and preventing attic access from outside by rodents, insects and other pests.
Fascia boards are visible from the street and contribute to the visual appeal of your home. Located just under the roofline, fascia are exposed to wind, rain and sun. Over time, they may fade, be damaged or wear out. We work with you to select the best quality materials that meet your budget and complement the style of your home.
We also repair and replace entry doors, patio doors and French doors. Replacing an existing front door with a fresh, new style can change the look of your entrance. Using energy-efficient materials and adding weather stripping around the door and entryway reduces drafts, prevents heat from entering during the hot summer months and keeps the cold out during winter months.
Keeping siding in good repair gives your house a neat appearance. It protects the building frame and interior from water seepage and mold growth. Siding also provides a thermal barrier between the outside and inside, reducing energy usage and making your home more comfortable.
Decks, Patios and Garden Structures
Why not enjoy the pleasant spring weather from a new deck or patio on your Shingle Springs home? Perhaps you have been considering putting a new enclosure around your pool or adding awnings over windows and outdoor leisure areas. Our outdoor and garden services include repair and new installation of:
Decks
Patios
Awnings
Gazebos and other garden features
Fencing and pool enclosures
Wooden deck materials weather over time. Resealing wood keeps it healthy and beautiful. Patios provide pleasant outdoor recreation and leisure areas for family relaxation or parties. Stone, ceramic tile or wood pavements and flooring add a pleasant finish to an outside extension of your home, the characteristics of each material lending a distinctive appeal from rustic to polished elegance.
Indoor Enhancements
Sprucing up the inside of your house creates a more aesthetically pleasing living environment. Does your bathroom have damaged tiles? Does your kitchen sink look scratched and worn? Perhaps you are considering adding an office area to a kitchen or a bookshelf to your den. Our indoor handyman repairs include:
Custom carpentry detailing including mouldings and wainscots
Custom cabinetry
Tile repair and new tile installation
Fixture repairs and new installations
Painting
Floor repairs including wood floor sanding, vinyl or ceramic tile replacement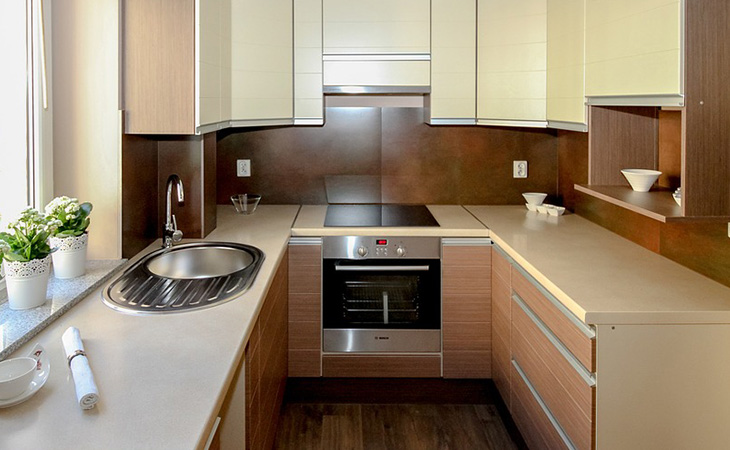 Fine detailing by master carpenters and other craftspeople make a decorative statement in your living space. We explore ideas with you and offer suggestions for use of space, compatible materials and appropriate detailing that highlight the features of a room or your favorite heirloom collection. Refinishing a hardwood floor can transform the look of a living space. Adding a wainscot to a dining room gives a touch of classic elegance. We work with you to make sure that your style and decorative preferences show.
How to Contact Sacramento Handyman Service
You can contact us by using the convenient on-line form, telephoning or sending an email. If you want to discuss your idea further, find out how we can implement your ideas or have us look at needed repairs, please give us a call at 916-472-0507 for an estimate.