24/7 Price Quote Request
Describe your next project in a short detail and we will send you an estimate in 24 hours or less.
Free Estimate!


Book Online Now
---
Book a handyman right now from the convenience of your home. Let's find a time I can tackle your next home repair or upgrade project.

Or E-Mail Us
---
Sometimes a bit more detail is necessary. Feel free to send us some pictures of what you need to estimates@sacramentohandyman.com.

Or Give Us a Call!
---
Some folks just like to pick up the phone, perfect! We can answer the phone 24 hours a day, 7 days a week. Give us a call at 916-472-0507.
River Park Handyman Service
Known for its lush scenery, River Park, CA and is home to the some of the best orchards in California. Residents of River Park enjoy not only the great beauty the countryside offers but also its peaceful surroundings. When you are looking for a handyman that serves the River Park, CA area, Sacramento Handyman is here to help.
Our central office is located in Sacramento, but we have branched out to include surrounding areas including gorgeous River Park. As a smaller business, we deliver customized service to meet our client's needs. Every repair and installation is unique, and we treat every job with the same excellent care, respect and attention to detail.
Services Sacramento Handyman Offers
At Sacramento Handyman we are pleased to offer some services to our customers. We aren't trade specific, which means we have a full area of expertise for repairs and installs inside and outside the home. In addition to the following services we can also handle larger home improvement projects including bathroom and kitchen remodels or restorations.
These jobs do require a little more time to complete, but we guarantee you will love the finish results. Renovations are excellent for those looking for an updated look to their bath or kitchen without replacing every fixture in the room. We can repurpose many items you already have including the cabinets and make repairs to countertops and tile flooring. We'd be glad to make your updated kitchen or bathroom dreams come true.
If you need a repair not listed below, give Sacramento Handyman a call, 916-472-0507 we might be able to help!
Bathroom Repairs and Installation of Toilets, Tubs, and Sinks
Door Repairs and Installation
Awning Repair
Custom Carpentry Repairs or Installation Including Baseboards, Crown Molding, and Wainscoting
Deck Repairs and Build
Kitchen Repairs and Installation of Fixtures
Roofing Repair or Installation
Tile Flooring Installation or Repair
Pool Enclosures
Siding Repairs, Installation or Replacement
Patio Repairs, Build or Seal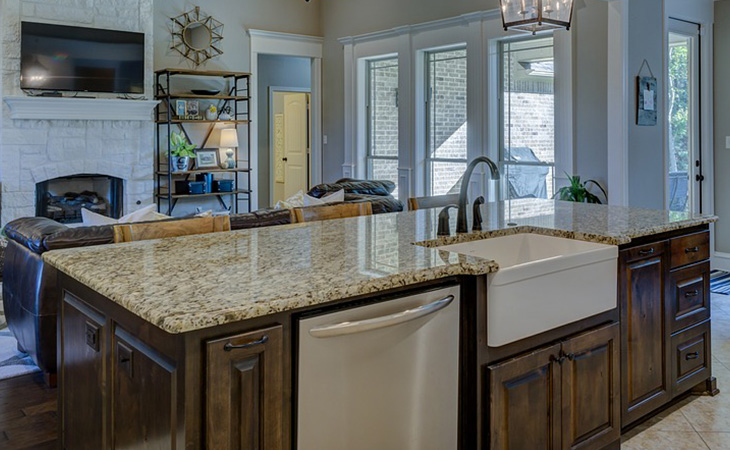 Hire One Handyman for Multiple Jobs Around the Home
We understand how difficult it is to find companies to solve a multitude of problems around the home. There is the hassle of finding the best rate, best service, and top-notch quality work that goes into every phone call you have to make to have a single repair done. Instead, we offer the River Park, CA area a solution to the higher rates, and multiple phones by having a broad range of services and completing several tasks in a single visit.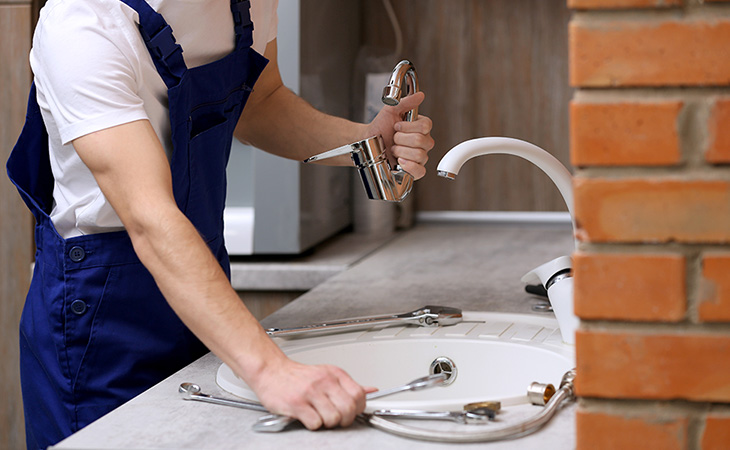 Having a single handyman come to your home is ideal for those who don't want to wait around for each trade specific company to send someone over, and then pay a service fee to each one on top of the hourly rate. Sacramento Handyman charges a single service fee and an affordable hourly rate. We can accomplish a lot more than handyman that only deal with one aspect of your home.
Interested in a Quote For Services From Sacramento Handyman?
Getting started on your home improvement project in River Park, CA can be fast and easy. Sacramento Handyman provides quotes quickly either by phone at 916-472-0507 or by request online. If you choose the online book feature, you can include details about the projects you need to have done as well as pictures for a better assessment and accurate quote.
Whichever options you choose it will be gone over by a skilled handyman that knows the ins and outs of all our services and can provide the best pricing. Sacramento Handyman is competitively priced to give our customer the best service at the best cost in the River Park area.