Kitchen Remodel and Renovation by Sacramento Handyman
Have you been considering a kitchen remodel or renovation? Changing the look of your kitchen is a great way to improve functionality, improve the appearance, and add equity to a home. Often homeowners find that taking on a remodeling project can be time-to consume and challenging to complete. Sacramento Handyman can handle any remodel or renovation project you need to be done.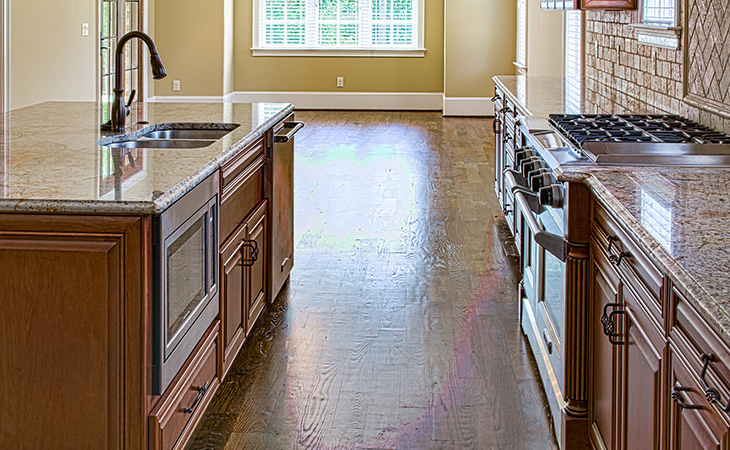 A kitchen remodeling will be a massive transformation. A remodel can include changing the complete layout of the kitchen, which could mean moving where your plumbing is located. Installing new appliances, adding marble countertops, or reconfiguring new cabinets for a better storage solution. Some tasks can be challenging for a homeowner to complete and a remodel is a huge undertaking, but we are here to help.
A kitchen renovation is an excellent way to change the appearance of your kitchen while using what you already have. This is the most cost-effective way to improve the look and utilize your existing fixtures. A renovation will repurpose what you have but will keep the same layout more than likely.
Sacramento Handyman has over 20 years of experience with kitchen remodels and renovations, and we are confidently up for any challenge. We strive to stay within the budget and work diligently to accomplish any remodel on time. Offering competitive pricing on our services allow homeowners to get the job done at a price they are comfortable with.
To get started on your remodeling project you can give us a call at 916-472-0507, or book online. If you select the book online feature, try and include as many details about your project to get the best assessment. Our online form has an option to add pictures. Including pictures will give us a better idea of what you need to be done, and help us to discuss over the phone at a time that is convenient for you.
Options for Your Next Remodeling Project
Feeling overwhelmed by the concept of a remodel? Being overwhelmed or stressed is entirely normal. After all, there are tons of decisions that have to be made when it comes to transforming your kitchen. Selecting the right materials is paramount. A kitchen should be designed for durability in addition to appearance.
Designing the layout of your new kitchen is just as important, and specific considerations should be given to this detail. After All, once the layout of the kitchen is in place, every other feature can then be determined, such as the number of cabinets and countertops. For a quick reference, these are some of the items that can be upgraded or replaced during a remodel:
Appliances
Countertops
Cabinets
Backsplash
Kitchen Sink
Kitchen Faucet
Flooring
It's an excellent idea if you already have in mind the materials you want to use or have them on hand. Sacramento Handyman can help you with any part of your remodeling project. If you have any questions, just ask, we are available anytime. The timeline for completion can vary depending on how extensive of a remodel you are wanting.
Kitchen Renovation
Renovating your kitchen is ideal if you are on a budget, but would like to update some of the features. It doesn't typically mean relocating plumbing, but merely repairing and restoring. Many of the options in a remodel can be tackled during a renovation as well. If you are looking for a cost-effective way to update your kitchen, restoration might be an excellent solution.
Why Choose Sacramento Handyman for Your Remodeling Project?
A remodeling or renovation project is a massive undertaking. Choosing the right professional for the job is essential. Sacramento Handyman has experience in all aspects of kitchen remodeling and will work hard to finish the job on time and in the budget.
We know several places in the Sacramento area offer remodeling, but we would love the opportunity to work with you and fulfill the vision you have of your new kitchen. Please give us a call at 916-472-0507, and let's start discussing your next remodeling project.