24/7 Price Quote Request
Describe your next project in a short detail and we will send you an estimate in 24 hours or less.
Free Estimate!


Book Online Now
---
Book a handyman right now from the convenience of your home. Let's find a time I can tackle your next home repair or upgrade project.

Or E-Mail Us
---
Sometimes a bit more detail is necessary. Feel free to send us some pictures of what you need to estimates@sacramentohandyman.com.

Or Give Us a Call!
---
Some folks just like to pick up the phone, perfect! We can answer the phone 24 hours a day, 7 days a week. Give us a call at 916-472-0507.
Midtown Handyman Service
Sacramento Handyman is your Midtown handyman that can help with home improvement projects and repairs. We have a substantial list of services to choose from to get your home functioning properly or improve its appearance. As a smaller business, we strive to deliver customized service.
Not all repairs are the same, and they are significantly benefited by treating them on an individual basis. We aren't trade specific; we have experienced almost every part of the home, which allows us to get more accomplished for our customers. If you are looking for the best Midtown handyman available, at cost-effective prices, look no further than Sacramento Handyman.
You Will Only Need One Handyman for Multiple Tasks Around the Home
Are you in need of several repairs around the house? Is your honey-do list gotten a little larger than you can tackle? Sacramento Handyman can cover almost every task you could have around the home. Why is this amazing for our customers? Because having a single handyman for a variety of functions will save you time, money and energy. Sacramento Handyman is glad to be of service to our Midtown, CA residents.
By only having to make one call to Sacramento Handyman, or booking online with us, you won't need to have various tradesmen in your home. You won't have to wait for more than one person to arrive. Most importantly, you won't be paying several service visit fees. By choosing one business for a multitude of repairs you can get your home's to-do list done quickly and for less money.
Services Sacramento Handyman Offers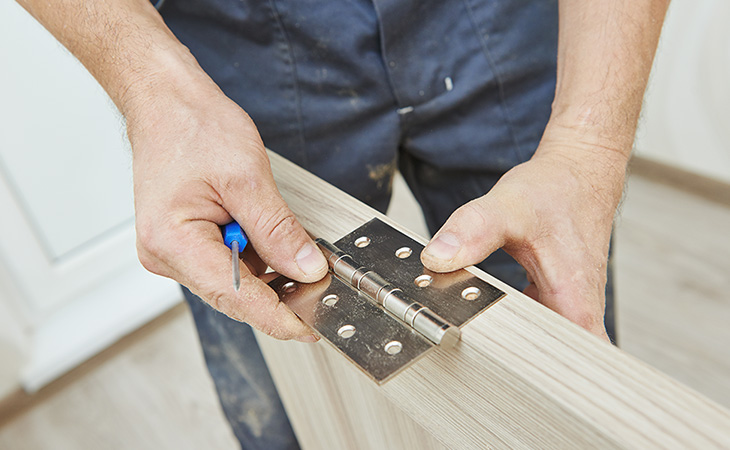 Sacramento Handyman has an extensive list of services we can do inside and outside of your home. We are just a phone call away. All of our repairs or installations, they will be done quickly and correctly. Trust your next home improvement needs to Sacramento Handyman, and you won't be disappointed. Our services can include the following:
Kitchen Repairs and Installation of Fixtures
Door Repairs and Installation
Awning Repair
Custom Carpentry Repairs or Installation Including Baseboards, Crown Molding, and Wainscoting
Siding Repairs, Installation or Replacement
Patio Repairs, Build or Seal
Bathroom Repairs and Installation of Toilets, Tubs, and Sinks
Tile Flooring Installation or Repair
Deck Repairs and Build
Roofing Repair or Installation
Pool Enclosures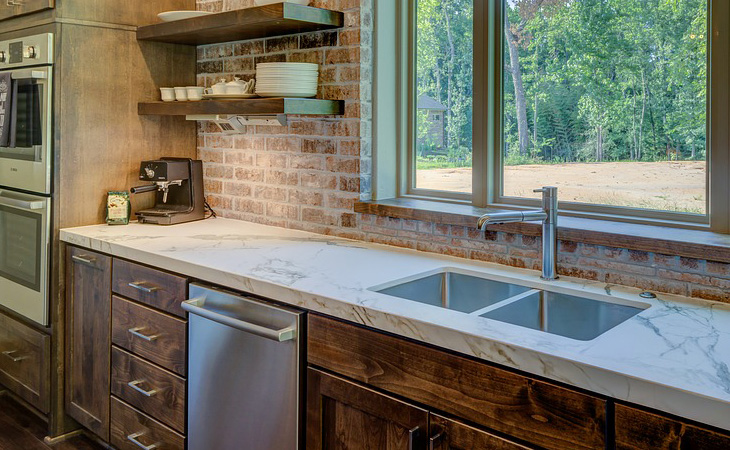 We sometimes recognize, having projects done around the home isn't exactly a necessity. At times homeowners can just want to change the appearance of the kitchen or bathroom to a more upgraded modern look. This is why we provide renovation and remodeling services for the kitchen and bathrooms. These jobs require someone who is skilled in many areas including countertop installation and custom carpentry. At Sacramento Handyman we are up for any renovation or remodel you might have in mind. To start discussing your project with us, we are available anytime.
Need a Quote For Services?
Cost plays a significant role in determining who you chose for making repairs around your home. We completely understand that. Because the price is a factor, we have made it easy to connect with us and receive a hassle-free quote. Customers can give us a call at 916-472-0507, and talk to a skilled handyman for a fast and fair estimate.
Sacramento Handyman also has a book online feature you can do right from your home computer or phone. The book online feature will allow you to list details about your household repair needs, as well as include pictures for reference. We provide services that are cost-effective and competitive. We look forward to hearing from you and assisting you with your next home improvement project.