Sacramento Handyman: Working on Your Sacramento Garage, One Door at a Time
Living an incredibly hectic Sacramento lifestyle would indicate the need of a personal car that one could drive so that he may easily access malls, shops, offices and other establishments as well as get home safe and sound. Like people, cars need to have proper shelter so that they are safe from sudden torrential rains, gusts of strong wind that may carry dust particles, intolerable summer heat and all other weather conditions. They also need shelter from people with malicious intentions. That way, there will be slimmer chances of car theft occurring. In other words, if you have a car, you need a garage and the best garage choice would always have a garage door for additional protection. The question now is who to turn to for your garage door needs. The answer to this question is quite simple. Choose Sacramento Handyman! We guarantee that our service is of good quality and we get the task done correctly the first time and the shortest amount of time possible.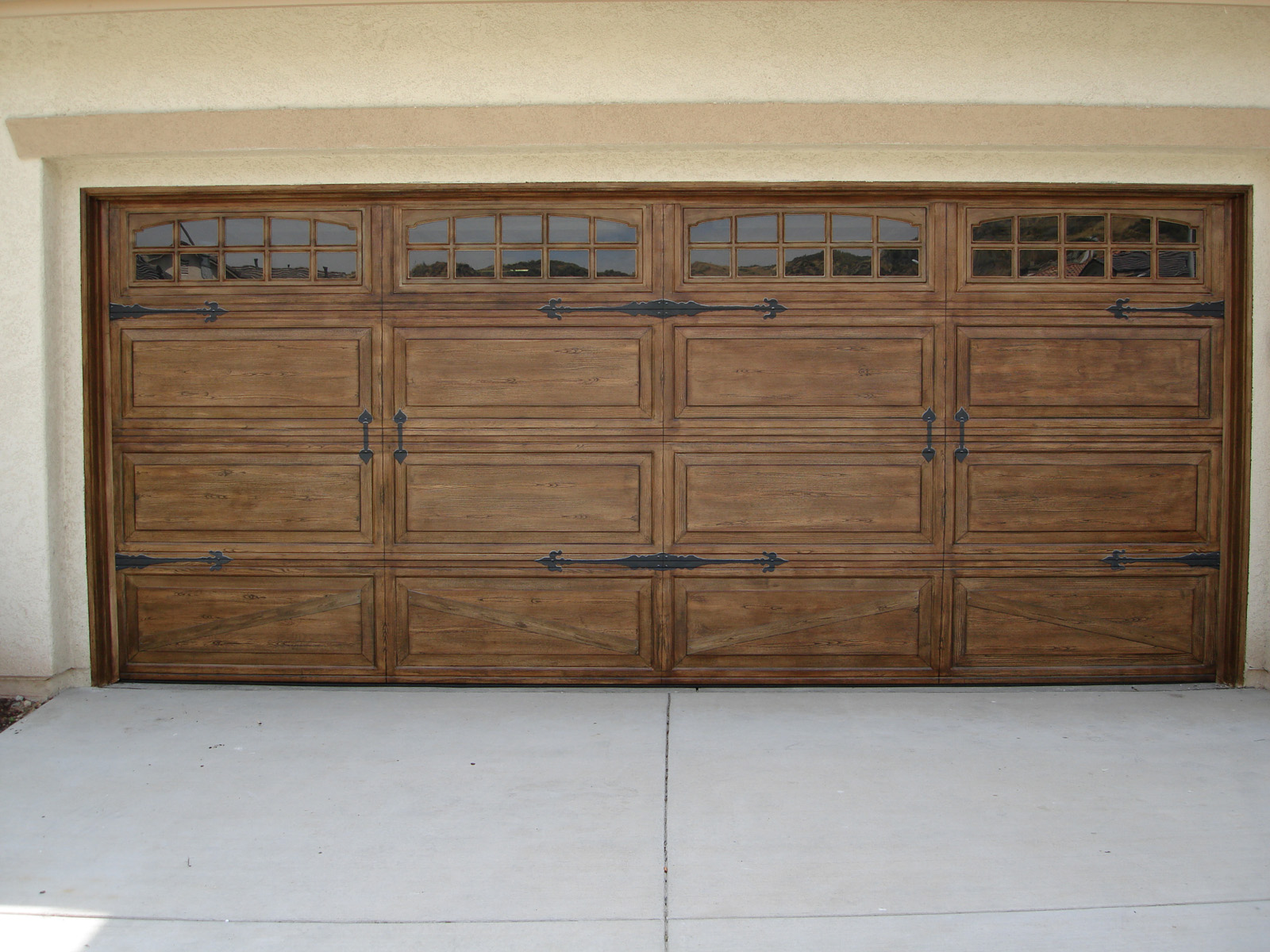 But what garage door service do we offer?
At Sacramento Handyman, we offer our customers two garage door services. We have Sacramento Garage Door Installation and Sacramento Garage Door Repair.
Garage Door Installation. Installing a new garage door mandates that the person who is engaged in the project has knowledge regarding the components of a garage door. A garage door has several components including but not limited to springs, garage door sections with varying designs, hinges, weather seal, retainers rollers and tracks. To install the garage door accurately, it is important to have tracks that go well with the specific roller of choice. Likewise, the weather seal of the door should be tough enough to prevent Mother Nature's sometimes surprising wrath from getting through it. The hinges should be made of materials that do not oxidize easily so that lubrication does not happen quite often. These three aforementioned matters are only some of the things that one must know when installing a garage door. Considering the preceding descriptions, you probably already have an idea that installing garage doors is not a laughing matter! It is a serious task that requires skill resulting from training and reinforced by actual practice. This is the edge of Sacramento Handyman over other handyman services. Our 20 years of experience in the business has made us masters of the craft and we can install your garage doors efficiently.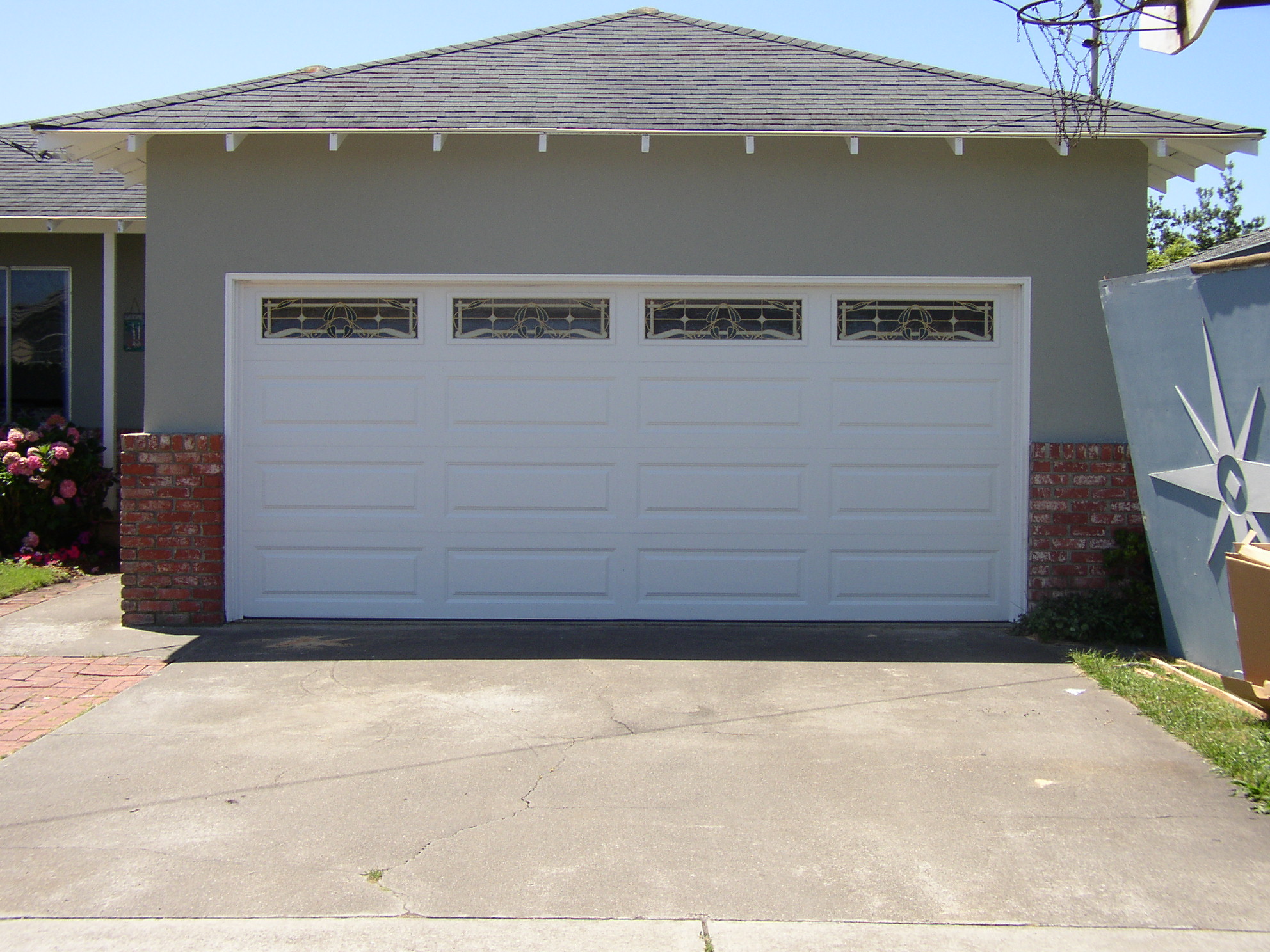 Garage Door Repair. Depending on the frequency of opening and closing of garage doors, their springs might break. Usually, garage door springs run on 10,000 cycles and must be lubricated or oiled every now and then so that they would continue working well. It is unfortunate though that even when homeowners are careful, there is still the possibility that their garage door will break down – hence requiring the assistance of someone who knows the business really well. Of course, this knowledgeable person could only be a Sacramento Handyman agent.
At Sacramento Handyman, we do not limit ourselves to mastery of only one aspect of the Garage Door business. We go beyond installation and we engage in garage door repair all throughout Sacramento California. As with our installation service, our repair service is superb and is one-of-a-kind. Why? It's because we care about our customers as much as our customers care about their garage doors. This alone helps us relate to our customers and gives us a sense of solidarity with them. In fact, they are extremely pleased with our work that our Sacramento customers have given our garage door repair services raving reviews. These reviews can be read in our testimonial page so why not check them out now?!
And how much do you have to pay for our offer?
The prices for garage doors vary and would depend on the material that they are made of. Some of them cost a thousand dollars while others can cost up to $5000. If they are custom-fit, they likely cost more. If they are built to stand against hurricanes, they cost more. If they are vinyl, they cost less. If they are wooden, they cost more. This could only mean one thing: the price for installation services also varies from one garage door to another. The more difficult it is to install the garage door (especially if it is quite heavy), the more expensive the installation fee would be. Still, we make it a point to provide our customers great garage door installation experience at a price that is affordable with a capital A. So there is no need for you to worry about breaking your bank when you are dealing with us.
In terms of garage door repair, a handful of companies would ask customers to pay between $500 and $600 even when only the springs are problematic. These companies would tell customers that several other parts would have to be replaced or repaired even when these replacements or repair are not necessary. Rest assured however that Sacramento Handyman does not follow this awfully unfair practice. We diagnose your garage door first, determine what is really wrong with it and charge you only for the work that must be done. We have integrity and we do not overcharge. To avoid paying a large sum for repair, we advise our customers to have their garage doors regularly tuned-up. After all, Sacramento Handyman's tune-up charges are considerably cheaper than that of repair.
The Bottom Line is…
No matter where you go in Sacramento, there is only one name to contact when your garage door needs servicing. We are Sacramento Handyman and taking care of your garage door is our dream job! Your garage door is not just our business, it is our priority! So why look up the yellow pages when you got us? Call us or email us now for an estimate and you'll be pleasantly surprise to find out that hiring us is the best decision you will have ever made!