Door Installation in Sacramento CA: Finding the Right Fit within the Right Budget
One of the primary responsibilities of home builders or construction companies is to find a door that fits the client's budget, personal taste, and security needs. But when the infrastructure is complete, and stakeholders would want to replace doors due to specific reasons, they no longer call back the construction companies that built the building because that would be too expensive. They only hire a door installation service provider. If you find yourself in the situation mentioned above, you know then that door installation, particularly in Sacramento CA, would require you to be wise with regards to the handyman services that you would hire. After all, door installation involves choosing the right door, waterproofing, weatherproofing, insulating the doors, pre-installing parts like lockset, plates, and kicks, determining if an existing awning can cause problems, considering the exterior and interior sheathing and a whole range of other factors to take into account. If you hire just about any company, there's a good chance that you will be shelling out a lot of cash for door installation projects that can be cheaper, if you just know who to hire and where to find them.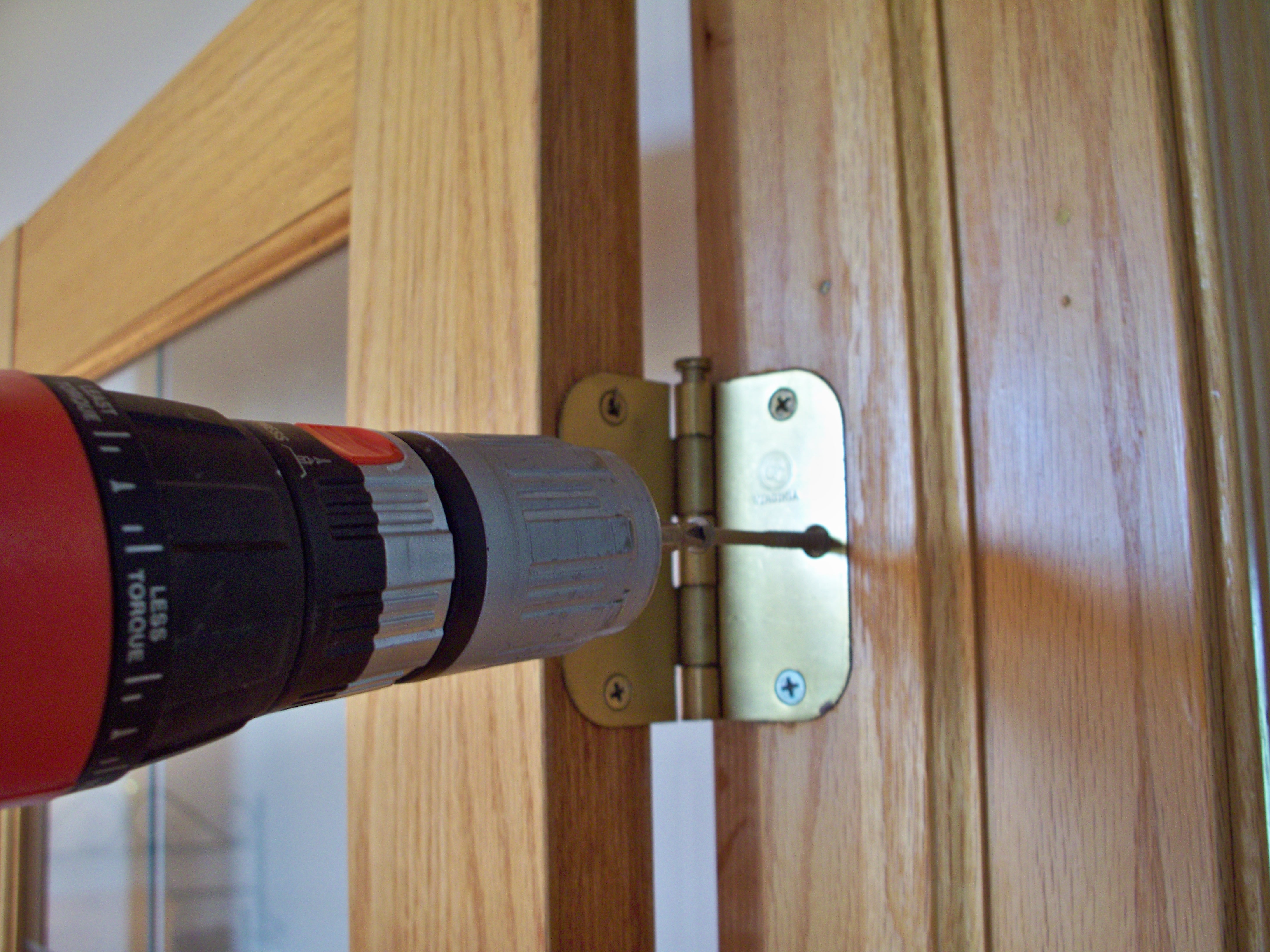 Well, there's no need to look anywhere else because you finally found us! We are Sacramento Handyman, and we carry-out door installation procedures with the ease and care of hands that have been trained to do the job for over 20 years. Our customers have always been happy with our work, and many of them have hired us repeatedly because we offer them exceptional service at more reasonable prices. So what doors do we install? Simply remember SSPCCFIED and you will remember the doors we made. Before you start thinking that we are playing you, trust us, we're not. So please read the following to know more about SSPCCFIED. So what do these letters mean?
S is for Security Door Installation. In Sacramento, like in any American city, protecting residents, clientele and employees are vital. If you cannot protect people within your building, then it also means that you are abandoning your responsibility to preserve life. Thus, it is necessary for you to consider security door installation for your Sacramento building. Of course, we know that no one would like it if external forces threatened life. However, we also know that installing security doors can affect the aesthetic value of your building because some security doors may not fit the design that you have in mind. Rest assured that we can help you find one that suits your personal preferences. There are several options, and some of them are outswing patio security doors, full-view security doors, pre-hung security doors and steel security doors that come with screens for added protection. We are dedicated to aiding you all the way as you go through your safety door installation process. In short, we can work for you and accommodate your needs.
S is for Shower Door Installation. So what's house without a shower? Unacceptable! What's a bathroom without a shower door? A lot more unacceptable! For your bathroom needs then and to accent its appeal, consider shower door installation. Your Sacramento bathroom will thank you for not neglecting it! Choose from frosted to clear glass designs or those with lines. Decide on shower doors that are framed or frameless and swinging or sliding. Simply tell us what you need, and we'll make you happy, guaranteed!
P is for Pet Door Installation. Sacramento residents may or may not love animals. For those who are not satisfied watching their funny animal antics and cuteness overload in pet shops, they take these animals home. Sacramento Handyman believes that happy pets are the best pets, so one has to make a fantastic pet door for them. Sacramento Handyman is ready to give them just that! We can install panel pet doors, sliding glass, aluminum, magnetic flaps, automatic, French, Omni and plastic pet doors. So remember, pet door installation, is Sacramento Handyman's kind of labor!
C is for Closet Door Installation. A closet is not a closet without a door to show for it. So doing closet door installation to complete your Sacramento abode is a Must-do, can-do project. Cabinet doors can be folding, bi-folding, sliding or the usual swinging type. They may be paneled or not and may or may not have mirrors. Their prices range from cheaper ones to more expensive ones depending on their brand. Add that to the expense of installing them; you could spend a whole lot of money for them. But we're here for you. Sacramento Handyman offers closet door installation at a reasonable price so if you need the work done, contact us for an estimate. Our representatives will be happy to assist you.
C is for Commercial Door Installation. For Sacramento offices, a commercial door would always be the better choice. But some builders may not be aware of this, particularly if they are beginners. To make sure that installation of the commercial door is complete for your Sacramento office, hire us because we understand that commercial doors can withstand the frequency of usage as per a commercial setting demands. It is the kind of wear and tears that residential doors cannot bear. We also advise our customers on the specific types of business doors that they could choose to have installed such as steel doors. Commercial doors made of steel are better because they are heavy-duty, durable and fire-resistant. Plus, if a closer is attached to the steel door, it helps the door from slamming shut loudly and jolting the people within the commercial space.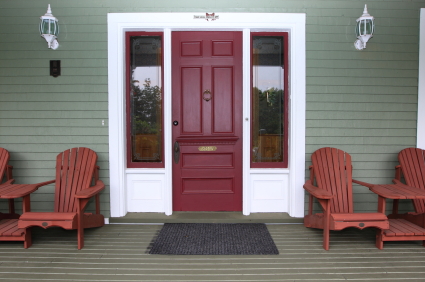 F is for Front Door Installation. The entrance way to a building is always important and doing front door installation for Sacramento houses, offices and shops can be time to consume. But when you leave work to the experts, you can avoid unnecessary time lapses. We will measure your old front door for you and order a new door that would fit your aesthetic value. When the new entry arrives, we can remove the old one, replace it with the new, fasten the door frame and add finishing touches. For Sacramento Handyman, the work is as easy as that, because we know what we're good!
I is for Interior Door Installation. To avoid the mess that interior door installation may bring to Sacramento homes, mainly your home, consider calling Sacramento Handyman. We can check your door opening and measure it, break apart the caulking, remove old trims on existing doors, remove nails and screws, and do the entire installation procedure with organization, skill, and patience. That way, you as our customer, would not worry about messy, sloppy artistry.
E is for Exterior Door Installation. You can place exterior doors in front, at the back or in the side portion of houses. They can serve as additional entry ways or when placed in front of the house, may also be considered as the front door. They may be made of steel, fiberglass or wood. You can position them anywhere too. It will not matter what it is made up of, but what is important is that the exterior door installation for your Sacramento home should be a work of love and effort. Sacramento Handyman can provide you the exact amount of energy needed for the door work and more than enough love for the craftsmanship.
D is for Dog Door Installation. As we have said earlier, we install pet doors. We also really enjoy working on doggie door installation. We, at Sacramento Handyman, are great with dogs! We provide dog door installation for Sacramento California homeowners who have dogs, no matter what their sizes are. They can be for miniature or toy, or they can be big for dogs, it's fine because we are a master of the trade. We can also add doggie door accessories such as ramps and screens for the dog door installation project of your Sacramento home.
Now that you know us more, remember this and remember it well, for door installation in Sacramento California, we are the company that you should trust because excellent service at an affordable price is our lifetime thrust. So live your California dreams and leave your doors to us!