Historical State Park Sutter's Fort Is A Can't-Miss Place to Visit
California boasts several historically significant parks throughout the state, and in Sacramento, Sutter's Fort Historic State Park is a marvelous example of preserved history. Many visitors make the trip to see why this state park is so essential. Families can take their children to the park and let them explore how California was structured back in the 1840's and enjoy educational programs to get them thinking. The park displays the immigrants that were in the area and how they came together to build what is now Sutter's Fort.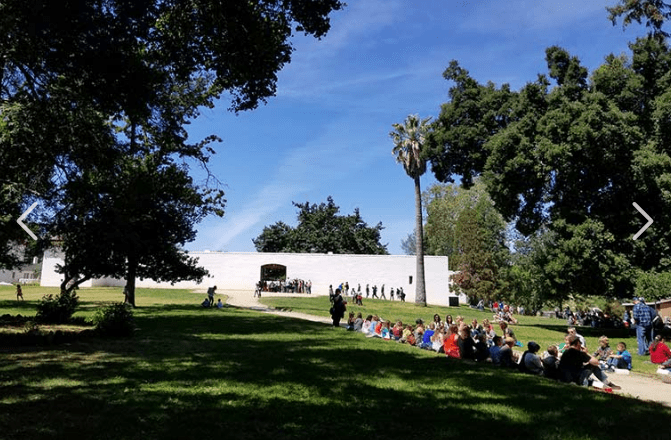 Sutter's Fort features experiences you aren't going to find anywhere else, aside from maybe Old Sacramento, but the exploration is undoubtedly unique. Visitors to the state historical park can learn about blacksmiths, see what an old-time trade store was like, and even check out a weaving room. The Friends of Sutter's Fort maintains the park. They are a nonprofit organization that strives to preserve and restores the park for future generations. Friends of Sutter's Fort provides the educational experiences to adults and children that they can hold on to.
A critical feature about this museum that is different than others is it's considered a "living history museum," While you may have been to some state parks or historic places and just went and viewed artifacts from the past, at Sutter's Fort, you can get right into the action. School-aged visitors can experience hands-on learning, and Sutter's Fort offers educational classes to dive into history. They are most appropriate for 4-6 grade children and shows the significance of not only the Fort but also learn who John Sutter was.
Events & Activities
The historical state park also holds annual events such as Feast at the Fort. This popular event features an extravaganza of food produced by extraordinary chefs in the area. While this event wasn't available in 2017 because of restoration efforts, they hope that it will be possible to hold in 2018. All the proceeds that come from this particular event help to preserve Sutter's Fort for those to enjoy in years to come.
If you want to look for a group experience that is second to none, you can reserve a particular pioneer dinner. Groups must be between 25 and 100 people. These meals start with a friendly greeting at the gate and an informative tour of the property. Afterward, the group will sit down to enjoy a BBQ feast under the night sky. Diners can also appreciate that the staff will be wearing traditional clothing that pulls the whole night together.
If you want to a unique experience that will submerge you into what life was like in early California days, Sutter's Fort Historical Park is a must visit. Entry into the museum is not expensive, and there are several activities available. Several exciting events happen every month that go deeper into the history with supporting activities to reinforce the historical importance that Sutter's Fort had brought to California.
See directions here:
Sutter's Fort State Historic Park
2701 L St, Sacramento, CA 95816, USA
Follow J St and Fair Oaks Blvd to Fairgate Rd in Arden-Arcade
14 min (4.2 mi)
Head west on L St toward 27th St
499 ft
Turn right onto 26th St
0.2 mi
Turn right at the 3rd cross street onto J St
2.2 mi
Keep left to stay on J St
0.7 mi
Continue onto Fair Oaks Blvd
1.0 mi
Drive to your destination
52 s (0.1 mi)
Turn right onto Fairgate Rd
49 ft
Turn right
210 ft
Turn left (!Destination will be on the right)
259 ft
Sacramento Handyman
2386 Fair Oaks Blvd, Sacramento, CA 95824, USA