Exploring the Rich History of All Things Railroad At The California State Railroad Museum
Have you been looking to get out of the house with the family and get sent back to the 1800's when railroads were the primary form of transportation? Well, you are in luck, the California State Railroad Museum has much to offer visitors wanting to expand their knowledge of the early days in California.
Visitors can explore up to 19 locomotives some dating back to 1862! If you have never seen a vintage train up close, you should most certainly plan a visit to the railroad museum. They also have an assortment of locomotive engines on display. Locomotives aren't the only significant attraction featured at the Railroad Museum. If you are looking to take a trip on the railroad, the California State Railroad Museum has a 45-minute train ride available starting April 7th. Travel aboard the Granite Rock No.10 or a classic diesel train from the museum's collection along the river and see the countryside like never before. Make your trip down the river line even more enjoyable and visit the observation car that is part of the train. It offers fantastic views and picture opportunities.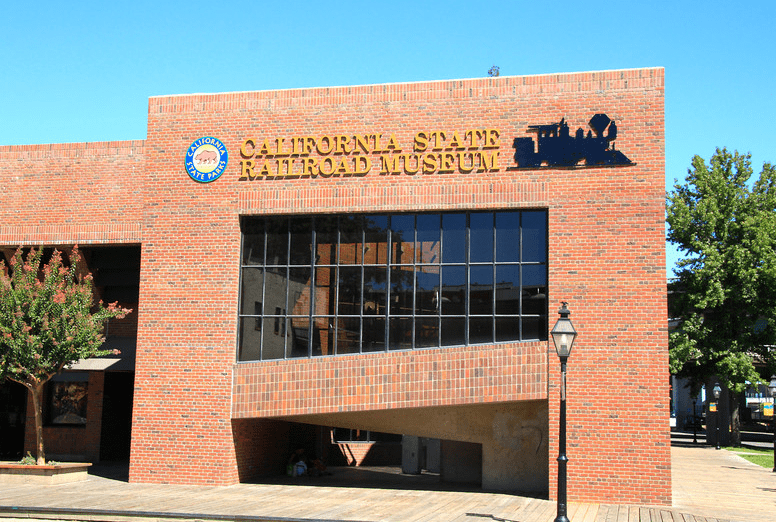 For the kids, the California State Railroad Museum offers a Kid's Corner that has educational programs designed to get kids interested in how trains helped to shape the landscape of California today. Families will enjoy the time together learning about trains and their role in California and even get to explore train cars. There is also steam rides available on most weekends from April through September. This one of the best ways kids can get a feel for how large trains are and what it's like to ride on one. The Museum also offers a chance to engage with children over reading time which is a fantastic way to nurture a child's love of reading as well as introduce the basics of all things railroad.
The California State Railroad Museum is designated as a historic landmark and is part of the Old Sacramento State Historic Park. Once you have been inside the museum, take a step outside to see even more memorabilia of the California Gold Rush. One feature that many visitors enjoy is the reconstructed passenger station. The passenger station is a step back in time and shows what it was like to board the trains and travel on the first transcontinental railway.
See directions here:
California State Railroad Museum
125 I St, Sacramento, CA 95814, USA
Get on CA-99 S/I-305 E/I-80BL E/US-50 E from 3rd St
6 min (2.1 mi)
Head east on I St toward 2nd St
190 ft
Turn left to stay on I St
482 ft
Turn right onto 3rd St
0.3 mi
Continue straight to stay on 3rd St
0.2 mi
Use the 2nd from the right lane to turn right onto P St
394 ft
Use the left lane to keep left at the fork and follow signs for U.S. 99
0.2 mi
Keep left at the fork, follow signs for US-50 E/CA-99/Fresno
0.6 mi
Keep left and merge onto CA-99 S/I-305 E/I-80BL E/US-50 E
0.5 mi
Follow US-50 E to Howe Ave. Take exit 9 from US-50 E
5 min (5.3 mi)
Merge onto CA-99 S/I-305 E/I-80BL E/US-50 E
1.2 mi
Continue onto US-50 E
3.8 mi
Use the 2nd from the right lane to take exit 9 for Howe Ave toward Power Inn Rd
0.4 mi
Continue on Howe Ave to your destination in Arden-Arcade
6 min (2.1 mi)
Use the left 2 lanes to turn left onto Howe Ave
1.5 mi
Turn right onto University Ave
0.2 mi
Use the right lane to turn right onto Fair Oaks Blvd
0.3 mi
Turn right onto Fairgate Rd
49 ft
Turn right
210 ft
Turn left (!Destination will be on the right)
259 ft
Sacramento Handyman
2386 Fair Oaks Blvd, Sacramento, CA 95824, USA